Russian Foreign Minister Sergei Lavrov commented on the statements of various "experts" who claim that the American, British and French missiles were not hit by air defense weapons in Syria. According to Sergey Lavrov, the Russian military department has specific statistics and evidence.
Against this background, the claims made to Latvia by Latvia draw attention to themselves. If in the USA they say that American missiles are not intercepted, and Russia says the opposite, then in Latvia they are indignant why Russia did not carry out "previously announced launches". We are talking about the coordination of the command of the Russian Navy with the Latvian authorities of the time and place of training missile launches by the Baltic Fleet.
Claims about the fact that Latvia "did not wait for" Russian missiles, says Defense Minister Raymond Bergmanis (quote
TASS
):
We did not observe launches in this sector, so it is very difficult for us to understand why this situation has already developed for the second time. We now have no explanations, which we have always asked the Russian side, about what will happen in these areas so that we can notify and try to reassure the society and meet high safety standards. The Baltic Sea and the airspace over the Baltic Sea is one of those places that is very intensively used for civilian traffic, so the situation must be safe so that no unpredictable situations can occur there.
Read more..
.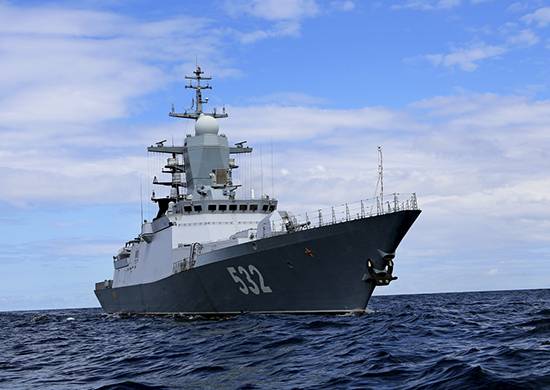 Bergmanis:
We want to receive information from the Russian Federation as to why the declared exercises did not take place the second time. I have no data, maybe it happened for technical reasons. I still have no explanation why we did not observe anything in closed sectors.
A surprising fact: when Russia conducts exercises with firing, in the Baltic States shout that the Russian army and navy "show aggression"; when Russia does not fire, they say they are at a loss: why weren't missiles launched?