In the battle formations of the Syrian army, a T-90 tank was seen of a rare modification. In 2004-2005, only two such machines were released, reports
Rossiyskaya Gazeta
.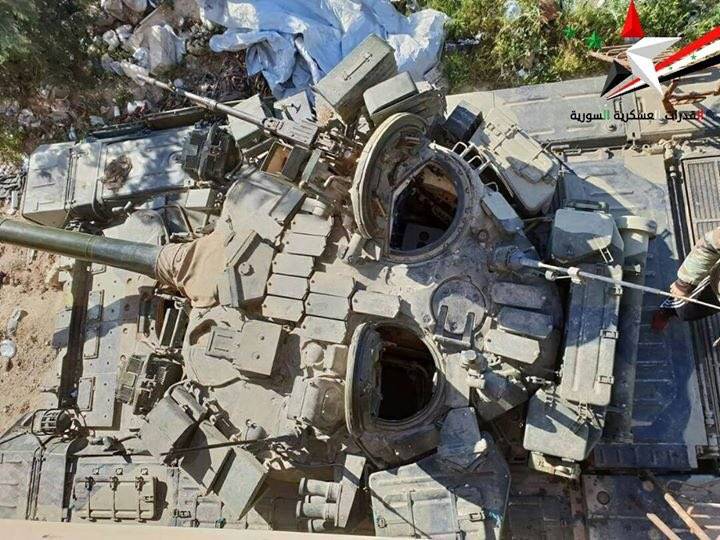 Instead of the towers that were made welded, cast was used here, as in the early models of the 1992 model of the year.
"These combat vehicles have become transitional to more advanced versions. On them, for example, there were no thermal imagers yet - more simple, but less effective infrared sights "Buran-M" were installed. However, instead of the 840-powerful B-84 engine, the B-92C2 hp was already mounted. New track tracks were also used, "the material says.
The "commanding" specialization of this
tank
"They give out two installed radio antennas, the" Contact-5 "built-in dynamic protection units are visible, as well as the" Shtora-1 "optical-electronic countermeasure system," the author explains.
The Syrian army has been actively using T-90 since 2015. Machines were involved in all significant operations. During the battle of Damascus, they again confirmed their high performance characteristics.