In Washington, they are disappointed with the appointment of Miguel Diaz-Kanel as the new Chairman of the State Council of Cuba,
Kommersant
Statement by State Department spokesman Heather Nauert.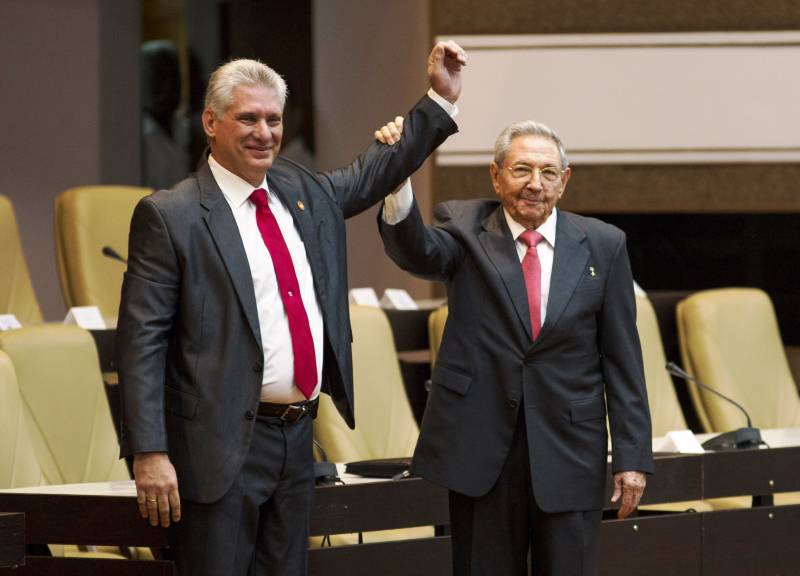 According to Nauert, the US administration believes that the citizens of Cuba could not influence this "non-democratic process" of the transfer of power.
We are disappointed that the Cuban government has decided to stifle independent voices and uphold its repressive monopoly of power instead of letting the people make a sensible choice through free, fair and competitive elections,
she said.
The representative of the State Department added that the new Cuban leader should "take concrete steps to improve the lives of the people, to respect human rights, to stop repression, and also to give people greater political and economic freedoms."
Recall that on Thursday Raul Castro, who ruled Cuba for ten years, handed over powers to his deputy, Miguel Diaz-Kanel. For the first time in the last 50 years, a politician who did not bear the name of Castro and was born after the 1959 revolution of the year became head of the republic.