The President of Ukraine, Petro Poroshenko, the day before, speaking before the Verkhovna Rada with statements about the need to create a single local church in the country, agreed to the point that he declared "rashness of the Kiev princes when deciding on the foundation of Moscow". Apparently, according to Poroshenko himself, it sounded like a "sparkling" injection to Russia.
From the statement of the Ukrainian Supreme:
It was from Constantinople that the light of the Christian faith was poured on our blessed land (...) This was later we shared it with that Zales, where the ancient Kiev princes rashly founded Moscow.
Recall that earlier Poroshenko announced that Patriarch Bartholomew of Constantinople allegedly supported the idea of ​​giving the status of the canonical UOC of the Kyiv Patriarchate, which is not recognized anywhere in the world.
With his statement about the Kiev princes and "Zalesie" Poroshenko once again exposed the fact that he once skipped lessons
stories
. The founder of Moscow, Prince Yury Dolgoruky, was originally a Rostov-Suzdal prince, and only then became the Grand Duke of Kiev. Moscow was founded in 1147 year, Kiev Prince Yuri Dolgoruky became in 1149 year. Hello Poroshenko's "historian" ...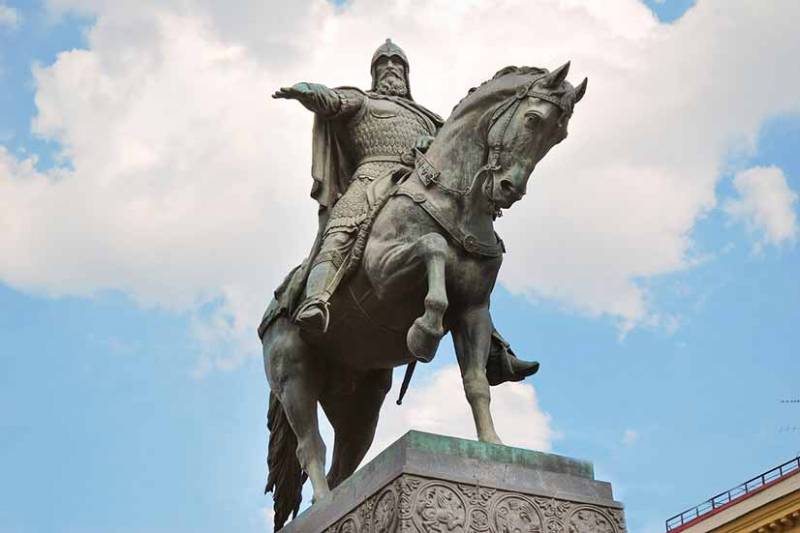 Surprisingly, Poroshenko did not call Yuri Dolgoruky "Ukrainian prince", as often happened when the current president of the Maidan from the podium spoke about his "vision of history" of Prince Vladimir. If Vladimir could find out that some "specialists" call him a Ukrainian prince in Kiev, he would at least be surprised ...
All of these blunders Poroshenko, of course, are associated with the task that he is trying to strictly fulfill - to tear Ukraine away from the community with Russia, in which it has been both geographically and spiritually for centuries. Also - to chop off the historical roots of a single Slavic state. US and NATO approve.