The Ukrainian State Border Service publishes a report stating that two members of the crew of the Nord vessel were able to leave the territory of Ukraine. We are talking about the Russian fishing vessel "Nord", which was actually a pirated way, the State Border Service of Ukraine escorted to Berdyansk. The captain of the vessel is under arrest. And the crew of the court, to which the court has no complaints, the Security Service of Ukraine has not let out all this time from the Ukrainian territory, demanding confirmation of Ukrainian citizenship.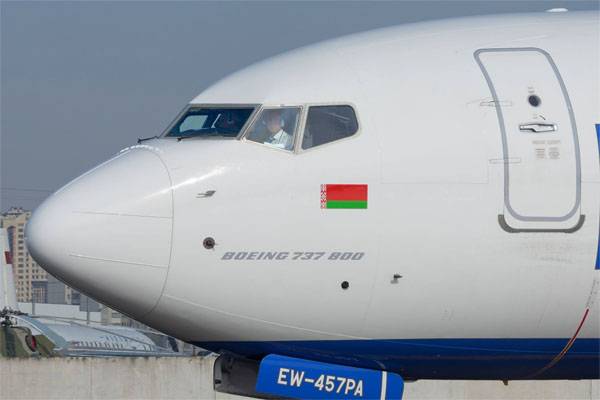 According to the materials of the State Border Service "Square":
19 April around 6: 00 two citizens of Ukraine, members of the Nord sudokommandu, fraudulently left Ukraine for Belarus.
From the report:
At the airport "Zhulyany" on the flight en route to Belarus, allegedly two Russian citizens checked in, documents of Russian citizens issued by the Russian Consulate General in the city of Kharkiv were presented for passport control. Since the Ukrainian side does not in any way recognize the documents issued by the occupation authorities of the Russian Federation in Crimea, but this does not apply to documents issued by official Russian diplomatic missions in Ukraine and, since the transcription of the names of citizens in passports of the Russian Federation was different from the identity of these Ukrainian citizens - members "Nord" ship crew, which were contained in the databases, these citizens were passed across the border and flew to Belarus. At the time of departure, there were no orders from other law enforcement agencies or court decisions restricting the departure of team members to the State Border Service.

Considering that there is reason to doubt the legality of issuing documents to citizens of Ukraine - members of the Nord crew, which allegedly confirm the citizenship of the Russian Federation; while registering passengers for the flight to Minsk, the State Border Guard Service of Ukraine refused to leave 7 to citizens Of Ukraine - members of the ship's Nord team, who showed similar documents of citizens of the Russian Federation, withdrew them and made protocols on another attempt to illegally violate the state border of Ukraine. Materials sent to court.

The members of the "Nord" team are once again invited to contact the authorities of the State Migration Service of Ukraine to confirm the citizenship of Ukraine and leave in the future to their places of permanent residence legally.