From the Island of Freedom comes important information that the head of state Raul Castro left his post due to deteriorating health. The National Assembly, which is the country's highest legislative body in Cuba, elected Miguel Díaz-Kanel as chairman of the State Council and Council of Ministers (both of which were Raul Castro).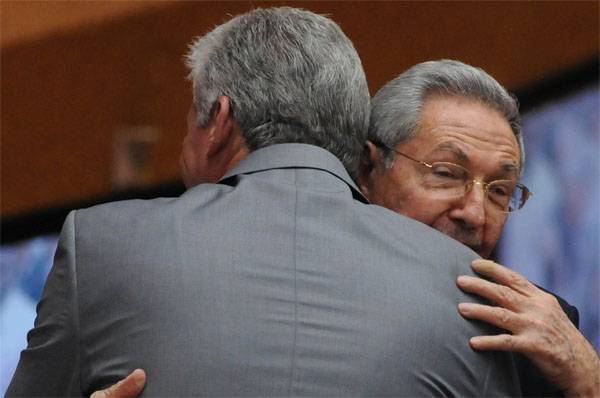 By and large, there was no sensation in Cuba, since the change of leadership in the country has been said all lately. And this question was raised by 86-year-old Raul Castro.
The new head of the State Council of Cuba and the Council of Ministers 57 years. He was the only candidate for these posts. Voting in the National Assembly was held in secret. The result is known: the candidacy of Miguel Diaz-Kanel was supported by an 603 deputy. The total number of voters - 605 people.
Thus, on Olympus, the Cuban regime is changing an entire era - the era of Castro. After the death of his brother Fidel, Raul leaves the post and transfers power to the "young" generation of leaders.
The elected head of the Cuban State Council noted that he would continue to follow the political course followed by Cuba for those years - a course towards social equality and an increase in the level of citizens' well-being.
Miguel Diaz-Kanel has an engineering background. From 2013 year - the first deputy head of the State Council of Cuba.
In 2016, Dias-Kanel made a visit to Moscow, where he met with Russian President Vladimir Putin.
It should be noted that part of the authority for Raul Castro is still preserved. So, he remains 1 secretary of the Communist Party of Cuba.