The Proton-M carrier rocket with a spacecraft launched in the interests of the military department, launched on Thursday from the Baikonur cosmodrome, reports
RIA News
.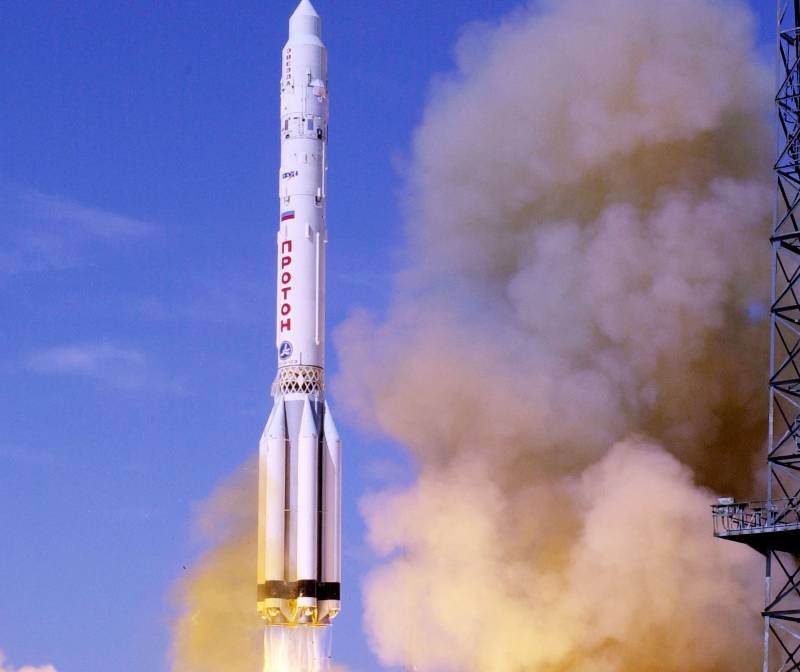 The launch of a heavy-duty Proton-M launch vehicle with a spacecraft in the interests of the Russian Defense Ministry was successfully carried out from the Baikonur cosmodrome,
told in the Ministry of Defense of the Russian Federation.
The general leadership of the launch was carried out by the Commander of the Space Forces - Deputy Commander-in-Chief of the Russian Aerospace Force Alexander Golovko.
"All prelaunch operations and the launch of the Proton-M launch vehicle were in normal mode. The ground-based automated control complex monitored the launch and flight of the launch vehicle. The exact start time is 1.12 Moscow time, "the message says.
The press service added that "in 1: 22 Moscow time, the head of the Proton-M" as part of the upper stage "Briz-M" with a spacecraft launched in the interests of the Russian Ministry of Defense, was regularly separated from the third stage of the launch vehicle. "
It is also noted that the removal of the spacecraft into the calculated orbit with the help of the Briz-M upper stage will take several hours.