American edition
The Wall Street Journal
It comes out with a material stating that the German authorities are going to appeal to US President Donald Trump on the issue of anti-Russian sanctions. If you believe what they write in the WSJ, the German Minister of Finance Olaf Stolz during his visit to the United States intends to ask the United States authorities to withdraw German companies from the sanction pressure, and also that Germany was not drawn into the new sanctions war against Russia.
It was added that asking Angela Merkel for asking the United States about the non-proliferation of American sanctions against Russia on German business.
It remains to find out whether the term "kneeling" will be added to the phrase "are they going to ask" or not? ..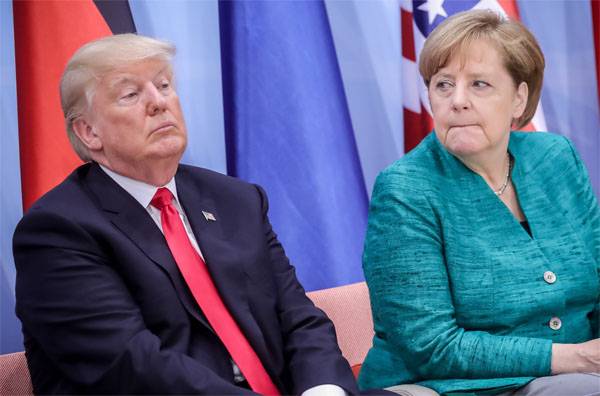 Recall that the United States Permanent Representative to the UN Nikki Haley said that the United States will impose another anti-Russian sanctions on Monday. However, President Trump decided to postpone, while adding that the sanctions will be imposed exactly when Washington thinks that Moscow deserves them.
German companies incur annual losses in the billions of euros from the fact that the United States using "stick" methods, in violation of all international norms, effectively prohibits countries from its vassalage to trade with the Russian Federation. One of the most pressing issues is the construction of the Nord Stream-2 gas pipeline. Germany does not hide the fact that the project supports and is interested in it.