Before the collapse of the USSR, several modern combat vehicles were created in domestic design bureaus, one of which is the Leningrad tank "Object 292", writes
Messenger of Mordovia
.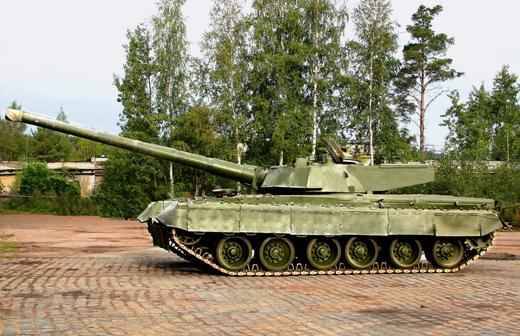 This tank, which was a further development of the T-80, was equipped with an 152,4-mm smoothbore high ballistics weapon. "The powerful gun, which even now can easily deal with the most advanced versions of the American Abrams, the German Leopard and other armored monsters of NATO, was created at the Perm Machine-Building Plant," says a publication by Roman Romanov.
Tests of the car began at the Rzhevsky range in 1991 year.
Active defense systems, a modern fire control system with a thermal imager, an information management system were on the way. If the financing of the project had continued, "then the Leningrad" Abramskaput "would have passed the tests successfully and could have been put into service in the first half of the 90s," the author notes.
According to experts, on the basis of the upgraded T-80 it was quite possible to create a new generation tank. At about the same time, a gas turbine engine with an 1500 horsepower, "which would give the new combat vehicle unique mobility characteristics", was created and tested.
Today, this tank, which has remained secret for a long time, is demonstrated in Kubinka near Moscow. The car is on the move and regularly admires museum guests with its power.