In Iraq, the court sentenced two Russian women, a native of the Republic of Dagestan, to life imprisonment for participation in the activities of the IG (banned in the Russian Federation), reports
Newsru.com
.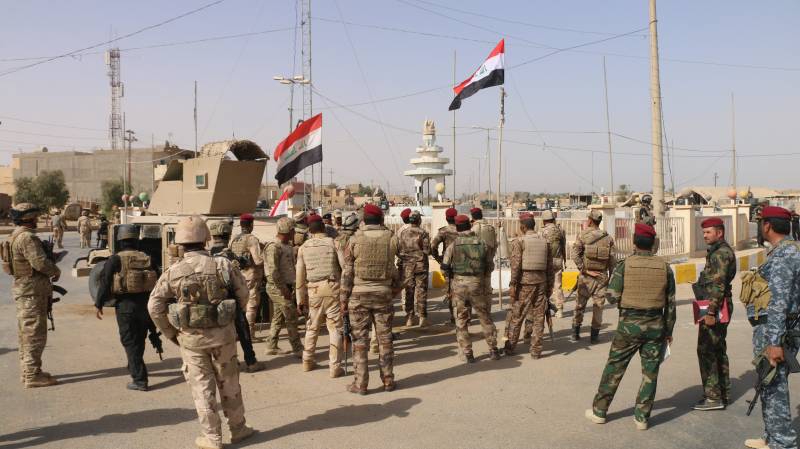 It is about Beremova Elvira Magomedhanovna 1997 year of birth and Ismailova Alisa Dzhavidovna 1992 year of birth.
The convicts have small children, who are also on Iraqi territory - two - in Beremova and three - in Ismailova.
We did everything we could to, without violating the laws of Iraq, to ​​alleviate the plight of Russian women in detention,
told RIA
News
representative of the head of Chechnya in the countries of the Middle East Ziyad Sabsabi.
According to the information, "a citizen of France also received a life sentence, three more women from Azerbaijan and one from Kyrgyzstan were sentenced to death for participation in the IG group".
In March, law enforcement officials in Iraq found and freed Russian women with children who were wives of terrorists from the captivity of the 25 militia. After the death of their husbands, they were left to the mercy of fate and are currently being held in the Baghdad Women's Prison, where they await a court decision.
"To date, more than 100 women and children have already returned to Russia from Iraq and Syria. These are residents of Chechnya, Dagestan, Ingushetia, Bashkiria, Tver, Nizhnevartovsk, as well as citizens of Kazakhstan and Uzbekistan. But the procedure for the return of those women who visited the territory controlled by the IG was complicated by the fact that they were being charged with terrorism, "the newspaper writes.
But even if the Russians are handed over to Russia, the court will also decide their fate in their homeland. Earlier, 26-year-old Dagestan Naida Shaikh-Akhmedova, who returned from the territories seized by the militants, was sentenced in Dagestan to four years and four months in prison under art. 208 CC (participation in the illegal armed formation).