US company Textron Marine and Land Systems has begun testing a new type of hovercraft class Ship-to-Shore Connector (SSC), reports "Warspot" with reference to the website of the Naval Institute of the US Navy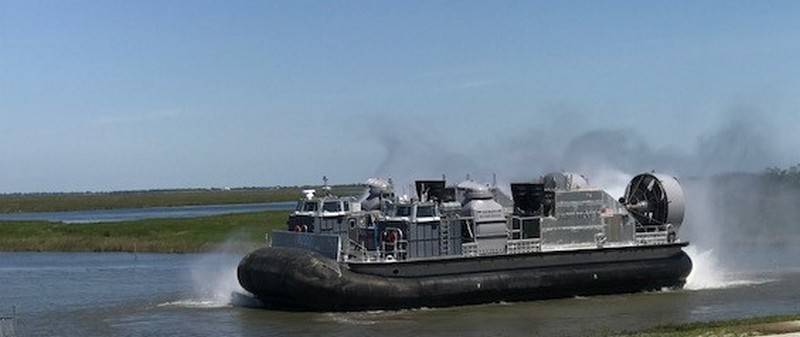 The new LCAC 100 landing craft are not much different in appearance from the Landing Craft Air Lush (LCAC), which are used by the American
fleet
. In this case, the boats of the "hundredth" version will significantly differ from their predecessors in design improvements.
LCAC 100 boats will be equipped with two engines instead of four. At the same time driving performance and capacity of the boat are significantly improved. The number of crew members has also decreased (from five to four people), while their workload has decreased due to the high level of automation.
The first experienced landing craft of a new type has already begun testing in the bay of the East New Orleans shipyard. At Textron Marine and Land Systems, they indicate that upon completion of testing, the vessel will be modified if necessary, after which it will be handed over to the US Navy for acceptance tests. Now Textron has signed a contract for the production of the first eight boats LCAC 100, and also received an advance on the construction of four more units. In total, the military department intends to purchase a new type of 72 landing craft, which will gradually replace the outdated LCAC.