The Armed Forces of Ukraine conducted firing exercises for the crews of the BMP-1AK, delivered as part of the military-technical cooperation of Ukraine and Poland. About it on the page on Facebook reported concern "Ukroboronprom"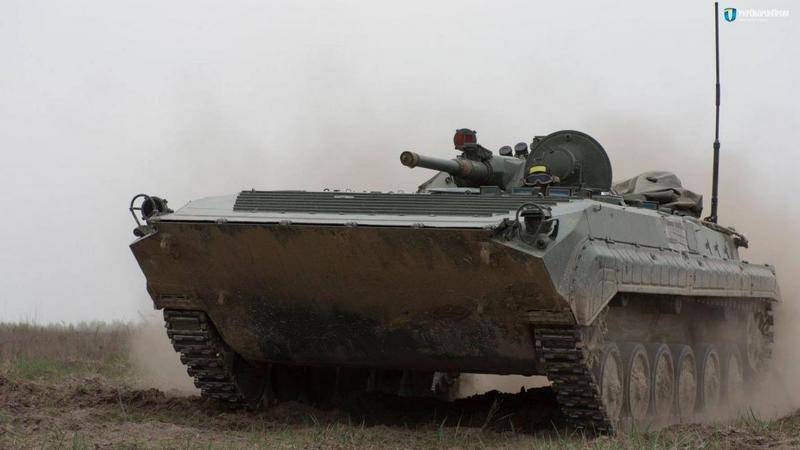 Journalists who arrived to look at the equipment and its capabilities were allowed to personally take a ride inside the combat vehicles. According to the military, the BMP-XNUMHAK received minimum mileage and guns.
And in the brigade itself, in the last month alone, they traveled over half a thousand kilometers and conducted about two dozen fire exercises. But even despite such an active operation during this time there were no complaints or technical faults.
- the report says.
Recall that earlier in Ukraine, a scandal broke out associated with contract prices when purchasing a BMP of Czech production by a Polish company.
Zhytomyr Armored Plant (ZHBZ) bought the BMP-1 1980-s retired from service from Wtorplast from Poland. The Polish company, in turn, initially bought them from the Czech company Excalibur Army for € 20-25 thousand per unit - at the price of scrap metal, according to the documents. Wtorplast dismantled BMP - separated the tower from the chassis.
Further, ZHBZ delivered all of this separately to Ukraine: each tower was estimated at $ 66 thousand, and each chassis - at $ 99 thousand. The plant "repaired" BMP - simply connected previously disassembled parts. The cost of work was another $ 40 thousand per unit.
As a result, BMPs worth € 20 thousand cost the Ukrainian defense budget $ 205 thousand. Last year, under a contract with the ZHBZ, the Ministry of Defense purchased 200 combat vehicles, spending $ 41 million on them.