The presidents of Russia and Kazakhstan held telephone talks in which the topic of missile attacks by the United States, Britain and France on Syria was touched upon. Recall that the Kazakhstani delegation currently chairing the UN Security Council voted very unexpectedly on the draft resolution proposed by Russia - refrained from recognizing the missile strike on Syria as an act of aggression against an independent state.
Now, as the Kremlin's press service says, Kazakh President Nursultan Nazarbayev, in a telephone conversation with Vladimir Putin, has condemned the attack on the territory of the SAR.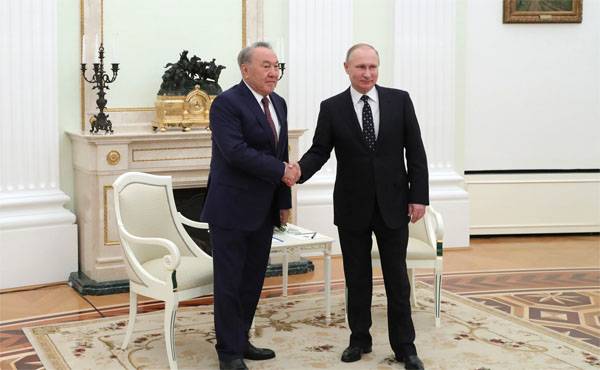 From the material
press service
:
When exchanging views on the development of the situation around Syria, the leaders condemned recent rocket attacks The United States and its allies in Syrian territory. It was especially emphasized that these aggressive actions were carried out without the sanction of the United Nations Security Council and were a direct violation of the UN Charter, the norms and principles of international law.
In this regard, the question arises, what prevented the Kazakh delegation from expressing a sharp condemnation of missile strikes against Syria in the UN Security Council?
By the way, this is how the message about telephone conversations at
President's website
:
During the meeting, the presidents discussed issues of bilateral cooperation, as well as regional and international issues, including the situation in Syria. The Russian side initiated telephone calls.
As you can see, not a word about the condemnation of rocket attacks on the ATS.