The Soviet-made armored personnel carrier acquired a new life in Iraq: a picture of a modernized BTR-152 armed with Shiite militia appeared in the network.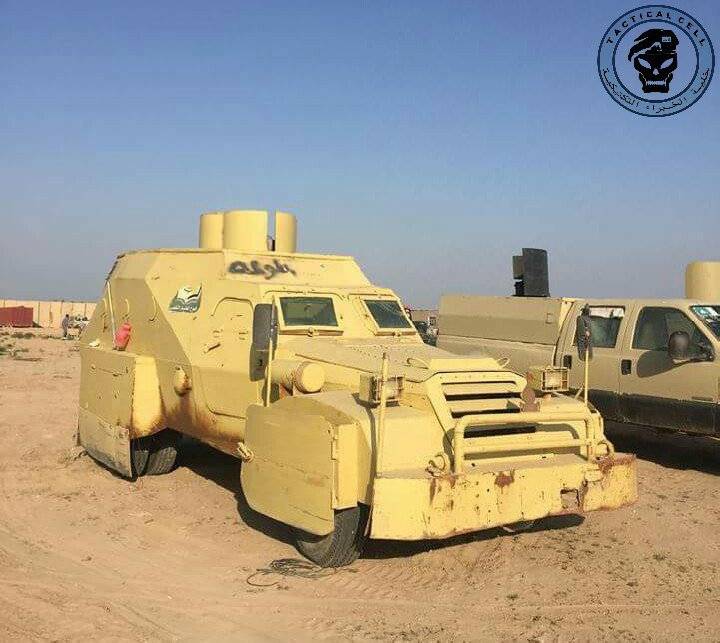 These machines have long been used in the armed forces of the Arab states, including the Iraqi army. They were limitedly used in the second line units and internal affairs units. And after the overthrow of Saddam Hussein, most of the equipment of the former power structures simply rusted at storage sites for a long time.
"Combat vehicles began to return to life when the Iraqi security forces began to suffer serious losses in battles from the terrorist group IG, which was banned in Russia. Particularly succeeded in the "reanimation" of the old armor militia fighters. As seen in the photo, the BTR-152 received a new massive bumper that can be used as a ram. Installed new headlights. Apparently, the old voracious 110-strong gasoline engine was replaced, "writes
Rossiyskaya Gazeta
.
Before the commander of the car and the driver installed armored glass from the "Hammer". They also increased the roof, having mounted a closed machine-gun installation on it.
Another feature of this version is striking - enhanced wheel protection. Such Iraqi craftsmen previously often installed on various armored vehicles of security forces.