In the edition
The Wall Street Journal
Concrete information is provided on how the US is going to emerge from the Syrian adventure. We are talking about the US attempts to withdraw its military contingent from the SAR, but at the same time maintain its influence, including the influence on some terrorist groups. It is reported that the new national security adviser to US President John Bolton suggests replacing the American military contingent with military personnel from a number of Arab states.
Among such states is Egypt. The WSJ reports that Bolton called up the interim head of the Egyptian General Intelligence Service, Abbas Kamel, in order to convince Cairo to deploy a contingent of the armed forces in Syria.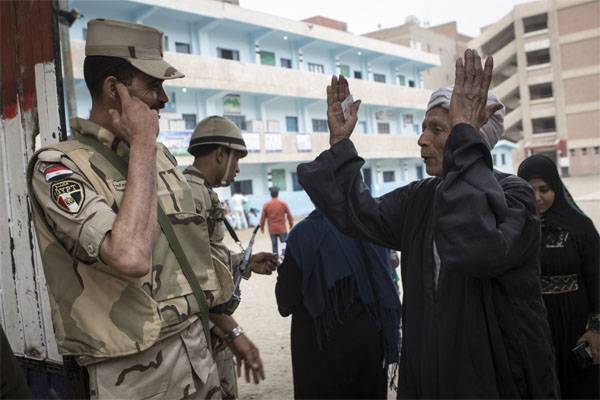 According to Bolton, "it is important to avoid a vacuum, which can again be filled by the terrorists of the Islamic State (* banned in Russia).
Also, the newspaper stated that the appeal from the United States came not only to Egypt, but also to such states of the region as the United Arab Emirates, Qatar and Saudi Arabia. At the same time, Washington "recommends" to the authorities of these countries not only to send their troops to the SAR, but also to invest funds in restoring the destroyed Syrian infrastructure.
Among American experts, there is a perception that some countries from this list may "fork out" under pressure from Washington, but they will not send large-scale contingents to the SAR, having limited themselves to a few dozen military instructors at best. It is noted that the greatest rejection in this matter is expressed in Cairo, adding that the Egyptian army is needed to clear Egypt of the territory of the Sinai Peninsula from ISIL *.