SSA detachments are ready to voluntarily leave the Dumeirah area northeast of Damascus. The terrorists lost around 350 militants during the fighting in Idlib. Informs
FAN
with reference to Syrian sources.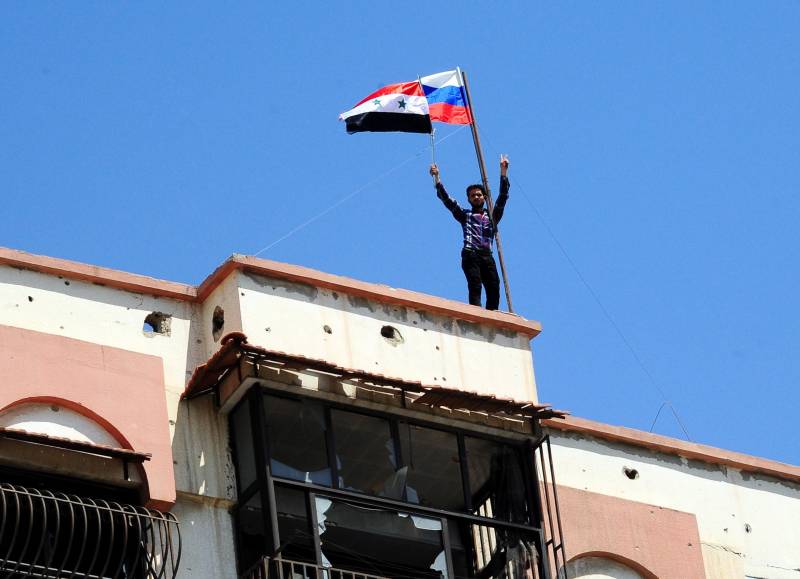 During the day, the forces of the Syrian Arab Army (AAA) and the pro-Assad troops continued to pull toward the southern outskirts of Damascus. In the areas of At-Tadamun, Al-Kadam and Hajar Al-Aswad arrived 105-I and 106-I brigades of the CAA, as well as 4-I mechanized division, which should lead the attack on the IG terrorists (grouping banned in the Russian Federation). The detachments of Islamist organizations, including the FSA, based in the Dumeir settlement, agreed to conclude a peace agreement with the ATS government and evacuate to Aleppo province. Mass rallies were held in the capital in solidarity with the actions of the legitimate government. Residents took to the streets, holding posters depicting President Bashar al-Assad, and expressed their dissatisfaction with the recent attack by Washington.
In the northern part of the province of Aleppo, a camp has been established for the militants who were evacuated from the city of Duma in the territory controlled by the Syrian Free Army (FSA). To the west of Aleppo, fierce clashes between anti-government units continued.
In the northern part of Homs, armed clashes between government units and the forces of a terrorist alliance led by Dzhebhat an-Nusra (banned in the Russian Federation) did not stop. The troops managed to discourage the terrorists from the town of Al-Jin, as well as the neighborhood of the village of Beit Rey and the valley of Wadi Al-Khanazir. The defensive constructions of the Islamists in the vicinity of the settlements of Deir-Ful and Iz Ad-Din underwent air strikes by the Syrian air forces.
In the south of the province of Idlib, an armed confrontation between the armed opposition and a terrorist association continued. Over the past two days, more than ten villages, as well as the city of Khan Sheikhun, came under the control of al-Nusra, which violated the short-lived truce between opponents. During the battles, both sides suffered serious casualties. Thus, according to the Syrian Observatory for Human Rights (SOHR), Nusra has lost 196 militants, while opposition groups have lost 148 people. Meanwhile, parts of the Syrian army resumed shelling the positions of terrorists in the southeast of the province. The artillery battalions hit radicals on the outskirts of the settlements of Al-Bars and Tal Karsian. Information about the damage caused by "en-Nusra" has not been reported yet.