The F-22 Raptor fighter crashed at the US Naval Forces military base (Nevada), Warspot reports, citing theaviationist.com portal.
Official information about the incident from the military has not yet been reported. In one of the pictures published by the Facebook community of the AirForceForum, Predator is shown lying on the belly on the runway. In the second photo, the same aircraft is shown standing on its own wheels after being lifted by a crane.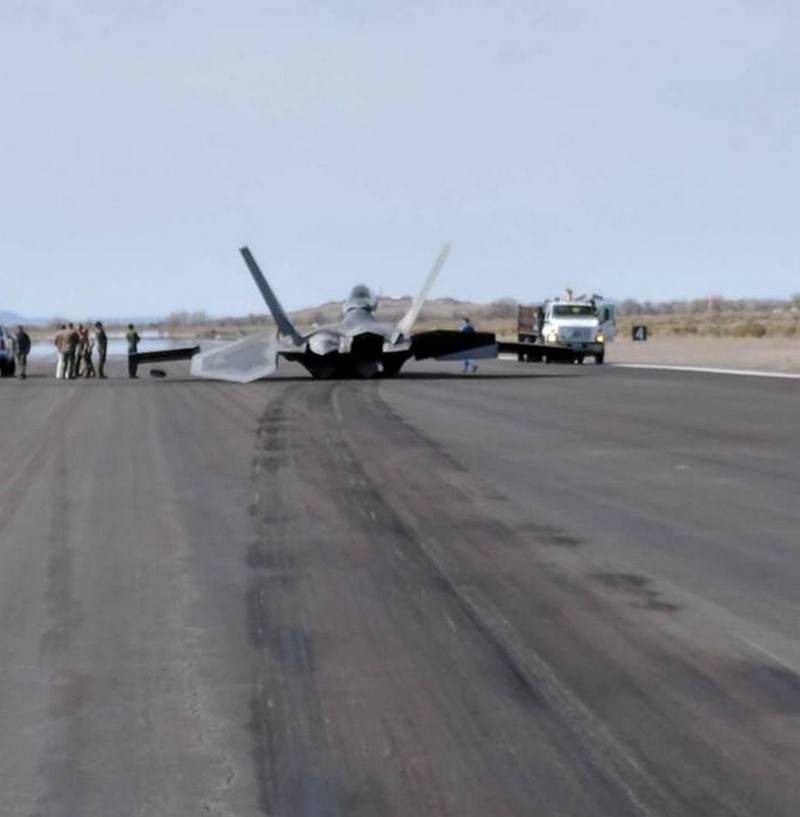 According to unofficial information, the pilot did not receive injuries and left the fighter on his own after an emergency landing. The most likely cause of the accident is the failure of the left engine. The pilot noticed problems with the engine after the chassis was removed. It is reported that the F-22 Raptor flew about 500 m, after which it landed on the runway and "crawled" about another 1500 m.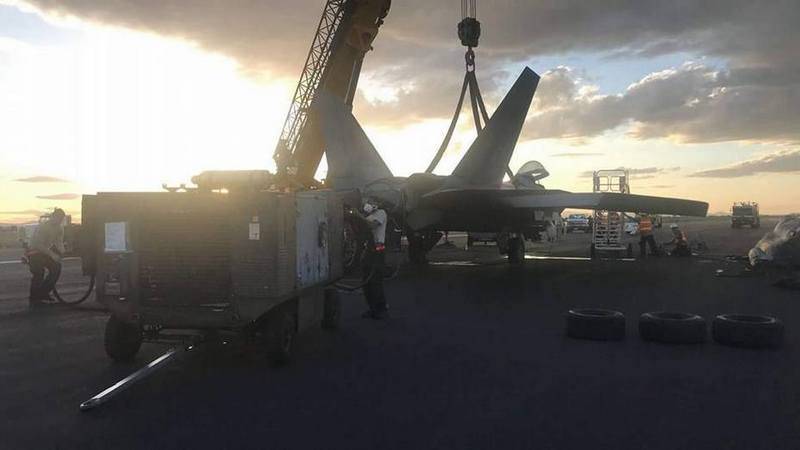 Despite the fact that the exterior of the aircraft does not look seriously damaged, its repair can be long and costly. In 2012, the apprentice pilot removed the chassis too early, and the F-22 Raptor crashed into a runway. Then the repair cost the US Air Force $ 35 million and lasted 6 years.
The F-22 Raptor is a fifth-generation multipurpose fighter developed by Lockheed Martin, Boeing, and General Dynamics in 1997 to replace the fourth-generation F-15 Eagle. In 2005, the F-22 entered service with the US Air Force, during production (from 1997 to 2011 year) 187 serial units were launched. Because of the reduction in the order of the US Department of Defense from 384 to 188 units and the ban on exports, the F-22 Raptor has become the world's most expensive serial fighter - $ 146,2 million per aircraft