The Atlas V launch vehicle was launched from the launch site at Cape Canaveral. The mission is carried out in the interests of the US Air Force Space Command, reports
RIA News
.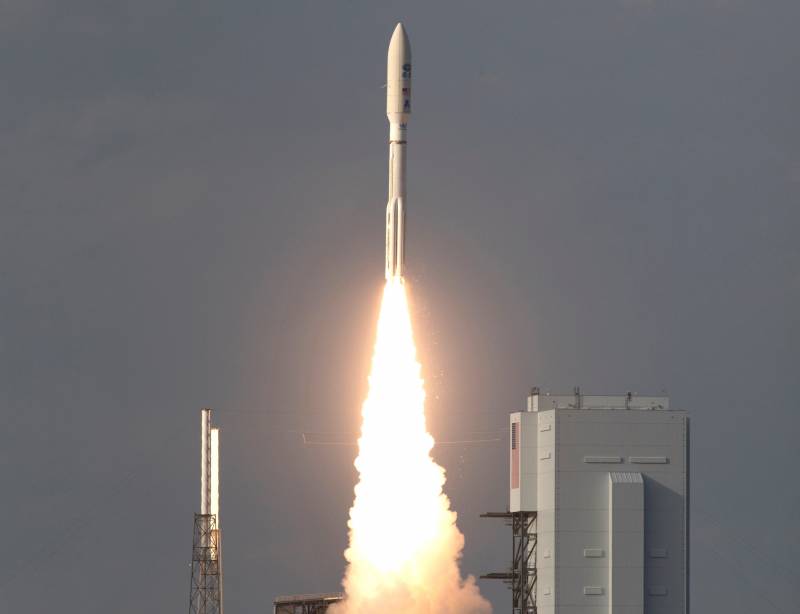 The rocket, launched on Sunday at 02: 13 Moscow time, is equipped with a Russian-made RD-180 engine.
"The first stage of the Atlas V launch vehicle in the 551 configuration, owned by ULA, is equipped with the Russian RD-180 engine, as well as with five solid rocket boosters manufactured by Aerojet-Rocketdyne. In such a configuration, the launch vehicle is capable of putting cargo weighing up to 3,8 tons into geostationary orbit, "the publication says.
It is reported that the military communications satellite CBAS (Continuous Broadcast Augmenting SATCOM) and the spacecraft EAGLE (ESPA Augmented GEO Laboratory Experiment) are being put into geostationary orbit.
The latter is developed by Orbital ATK. According to US specialized publications, at least 5 experiments for the US military, including the Mycroft satellite, are located on its platform.
Approximately in 7 hours after launch, the carrier will deliver the vehicles to the given orbit - about 39 thousand km above the Earth's equator.