History
with poisoning (probably mythical), the traitor Skrypal poses to our society and the state not only short-term questions in the spirit of "How do we respond to this?", but also much deeper, world-view problems. Although the state (if we mean by this word a certain number of personalities, which we tolerantly call an "economic bloc"), it looks like there are no new challenges, but this in itself deserves discussion and analysis.
I feel good about the current president of Russia and his personal contribution to the development of our state, preserving its territorial integrity and upholding national geopolitical interests. But there are things that I either do not understand or completely refuse to accept in the form in which they have been served to us for several decades.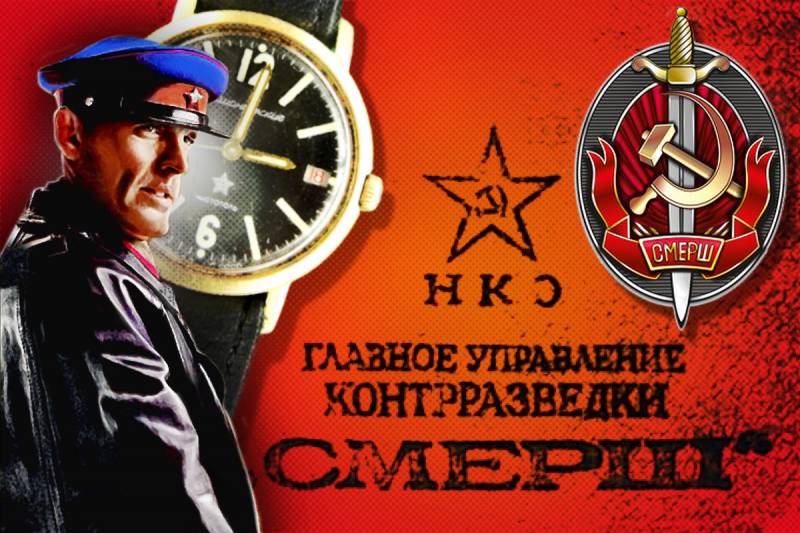 One of these things is the attitude towards various defectors, fugitive, plundered officials, businessmen whose whole credit is that they were able to grab a piece of state property and, having buried money in some offshore "field of miracles", now they are trying to teach us from London Mind Well, well, I am ready to accept the idea that wealth in itself is not a crime, and even the most impudent fluent "oligarch" should be considered a decent person until the court calls him a criminal. But frank thieves, quietly walking the streets of London or Barcelona, ​​or some warm place in my understanding must be afraid.
Over the years, we have been fed by the myth that Russian thieves will eventually become civilized people, raise educated children and grandchildren, become philanthropists, and will be useful to their homeland in every way.
As an example, usually bring all the same England. And remember, they say, the English pirates, who, thanks to the wisdom of the English crown, brought their considerable capital to England, and then either became lords themselves, or pushed their children into parliament?
The example is generally relatively correct. Yes, there was something like that, and if you do not think about the conditions and circumstances, then everything seems to be quite rational. Well, yes, they say, they stole, but that time was like that. But in fifty years, just what kind of growth will come from such a root - both enterprising and financially secure. Yes, with the vaccination of Western education - this is not a Unified State Exam with national limits in our universities, it's all entirely Cambridge with the Sorbonne and Harvard. Elite! Change!
However, a more sober view of things tells us that over the past hundreds of years everything has changed a lot, and what worked in England once has not just stalled, but will work solely to the detriment of the state.
The most obvious and simple thing that we need to understand is: in those days, the English corsairs and privateers did not have a place where they could safely hide with their looted money, live comfortably and, moreover, also enjoy state protection as at a political level, and, if necessary, at the level of personal security. Options at that time they had very little. This is either the English colonies, where it was necessary to hide, change the name, try not to stand out strongly, and so on, or Spain and its colonies, where at least any wealthy Englishman would be torn off like a sticky one. And most likely, just hanged like a spy. I was not pleased with the special friendliness and France - the result there would have been about the same as in frankly hostile Spain.
Maybe Germany? Hardly. Fragmented, impoverished, suffering from various complexes and jealous of the British, who were so successful with the colonies and the sea trade. Holland? At some time - a direct competitor in the pursuit of new colonies. Also probably would have been hanged as a spy. Italy? Hard to say. There seems to be nothing special to share. But still, most likely, they would have been robbed and killed - simply because there was a time when the self-preservation instinct was not yet suppressed in favor of the prosperity and well-being of migrants, and the healthy xenophobia of the masses forced them to do something indecent with the gentiles. . And a rich foreigner was a "legitimate" target for robbery, especially during any unrest.
Without exaggerating at all, we can say that then the risks of fleeing with money were too high. And the above-mentioned English pirates, willy-nilly, had to somehow integrate into the existing environment, investing their loot in the economy of their country, teaching children in their schools, buying places and posts and coaxing power with generous gifts.
Especially since the attitude of the English royal court was quite benevolent. But how could it be different when the booty, stolen by Francis Drake in the Spanish colonies and brought by him to England, was several times more than the annual income of the British court? And we can only guess what part of this production eventually migrated to the royal treasury. But, judging by the reciprocal mercies of Queen Victoria, - very significant.
Now we see a completely different situation. And with all the desire to see the world in pink color (and this is probably very beautiful), attempts to repeat the English experience of two hundred or three hundred years ago with us are probably doomed to failure. If only because in the same Great Britain, Russian pirates who have distinguished themselves in the plunder of their homeland are waiting with open arms.
At the same time, of course, I do not exclude at all that many of them will become patrons of the arts. English. Their children will receive an excellent education. But also not ours. And their grandchildren will be real angels. But they, most likely, will no longer know the Russian language.
In addition, the very idea of ​​patronage on the tears and bones of the Russian people seems very doubtful. Why do we need such a quick patron of arts if it is much more reasonable not to let him steal and develop his own state with the money saved?
Alas, to me, unlike our humane president (about humanity I am without the slightest irony: kindest person, if you think about it), for some reason it seems that we need not only to get rid of such tolerance and rosy hopes, but also vice versa - to start efforts, including legislative, to search for and punish people who have caused significant harm to Russia, outside its borders.
But just save us, God, from the next undercover fights. The author is completely against lawlessness! The author is for strict adherence to the Russian law!
But the legislation needs to be changed. Moreover, we must necessarily create some kind of organization, like the SMERSH of military times, who would officially deal with the elimination of comrades like Skripal or Khodorkovsky.
No, do not rush to accusations: the author is angry, but not bloodthirsty. Of course, such figures should have a chance to appear before the eyes of the Russian justice, to answer all the questions and, if they fail to justify themselves, to atone for their fault in the correctional institution of the Komi Republic. But in the event that the person involved did not want to use world-famous Russian humanism - I'm sorry, the verdict is in absentia, and its enforcement is officially allowed to be replaced by physical liquidation if delivery to the Russian Federation is impossible.
Probably, many will say that the effectiveness of such a body will be doubtful: there are good special services in the West, and it seems like a pity to exchange agents for Skripale. But do not rush to conclusions, please.
Since one of the goals we are pursuing involves not only eliminating Russian officials who have been caught stealing, but also a massive reduction in their life comfort in new conditions, we have many opportunities for a non-lethal but very unpleasant influence on themselves and their environment.
Imagine, for example: the Russian oligarch is well settled in London and bought himself a luxury yacht with money stolen from Russian pensioners. He was about to go on a cruise on her, but then the captain and other crew members of the yacht received an official email from the Russian SMERSH, which stated that the vessel was a legitimate target for the Russian Navy, and it is very likely that after entering the neutral waters will be sunk by a Russian submarine.
Believe me, after that it will not be so important whether the Russian submarine is on duty nearby - the crew members will in any case lose any desire to serve on this yacht, and its owner will completely lose his appetite for sea voyages.
Or a simpler option: a former Russian official cannot afford a yacht, but he bought a decent apartment in London. A few days passed, he celebrated a housewarming party, but ... His landlord calls him and demands to leave the apartment immediately - again a letter from SMERSH, a promise to liquidate a criminal convicted by a Russian court right on the territory of the house, and, if necessary, using Novice gas. Also, the landlord is notified that in case of refusal to take appropriate measures, similar warnings will be sent to other apartment owners in his house.
Such small, but extremely unpleasant mischief can instantly lower the quality of life of tens of thousands of possible defendants in the Russian criminal chronicle. And for this, it is not at all necessary to arrange mass auto-de-Russian Russian oligarchs: quite a few demonstrative liquidations a year are enough. And our special services are capable of this, do not even hesitate.
A side effect of this kind of business will be the absence of situations like the current situation with Skripale's poisoning. As an absolutely transparent structure, our SMERSH 2.0 will officially confirm all cases of its successful work. Well, if not, then it means no - someone else worked, and we just express our heartfelt thanks to him, this "other". And no misunderstanding in principle, full transparency, it is also transparency.
And the last. To the above can be treated as you like. No need only scream about international relations and the Russian-British friendship, which is forever interrupted. And there was no friendship, and, after the article by Vladislav Surkov, this is no longer to be challenged, it is not foreseen in the coming centuries. So leaving, we leave - so that the "partners" have doors with hinges.
And further. The most important. Justice is an essential part of sovereignty. And the judicial system is part of a national system of separation of powers. And we will never become sovereign, while we breathe "The High Court of London!" And solve our problems in Stockholm and Lausanne. Why sovereign England and the United States? Yes, because they can't even decide about important issues in foreign courts and arbitration. Want to talk about gas prices? Welcome to the black judge Evans, who twice in his life went outside his state, and he did not like both times.
Is the author too exaggerating? The fact of the matter is that not too ...
And if you want to know how this could work with us, here's a not quite cooled example.
In 2016, our Paralympic team was removed from the Paralympic Games in Rio. A sovereign state would sue the Basmanny Court! The essence of the requirement is to recognize the International Paralympic Committee (IPC), which made an unlawful discriminatory decision, a criminal organization. Basmanny court satisfies the requirement. After that, companies and organizations financing IPC that conduct some kind of activity on the territory of the Russian Federation are put before the fact - a complete cessation of IPC sponsorship or wild fines in Russia, the seizure of assets and a ban on the sale of products.
What do you think, how many sponsors would remain with the IPC? And how would the IOC react to the situation, shaking a whisper in anticipation of the next "McLaren report"? Would we see in the end a mockery of our team in Pkhenchkhane, or would WADA and McLaren have to calm down and calm down?
National justice is always more profitable than foreign. And if in part we will be led by SMERSH 2.0 (sorry, I really like the name based on this analogy), our national justice will be able to reach where there is no "issuance" and is not expected.
One problem: a Russian official with reflex diarrhea with the word "trial" happens, and his legs become dull. Therefore, everything described above can be considered a hypothetical theorizing of a publicist far from the harsh Russian realities.
Now, if officials change ... But this is absolutely fantastic!