Today, a meeting of the Military Committee of the Collective Security Treaty Organization (CSTO) was held in Astana, the Department of Information and Mass Communications of the Ministry of Defense of the Russian Federation reported
It was attended by the chiefs of the general staffs of the armed forces of the CSTO member countries. The Russian delegation was headed by Deputy Chief of the General Staff of the RF Armed Forces, Colonel-General Sergei Istrakov.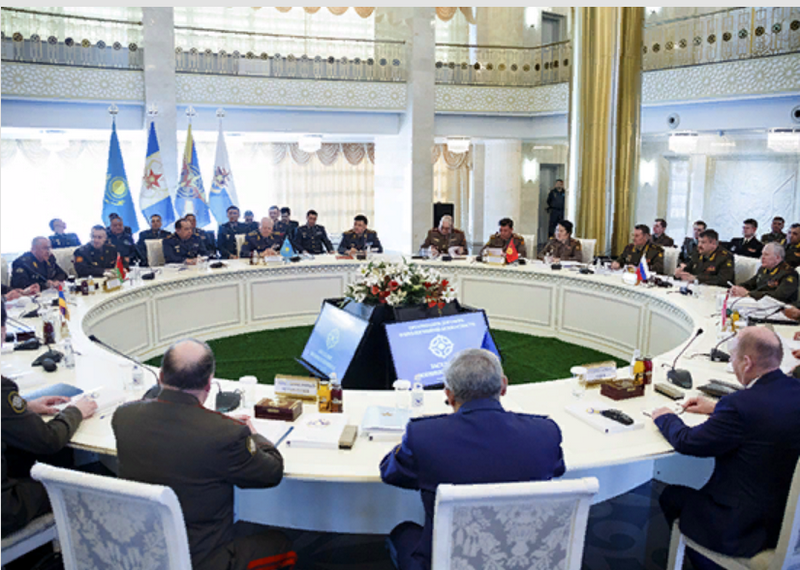 During the meeting, much attention was paid to assessing the challenges and threats to military security in the Central Asian region.
Following the meeting, Colonel-General Anatoly Sidorov, Chief of the Joint Staff of the CSTO, noted that during the meeting a number of agreements were reached aimed at strengthening the collective security of the Organization's member states.
The meeting was held at the National University of Defense under the chairmanship of First Deputy Minister of Defense - Chief of the General Staff of the Armed Forces of the Republic of Kazakhstan (RK) Lieutenant-General Murat Maykeyev. At the beginning of the event, a solemn transfer of the rolling sign of the Chairman of the Military Committee from the Belarusian side to the head of the General Staff of the RK Armed Forces took place.
Before the meeting, the heads of delegations were received by Colonel-General Saken Zhasuzakov, Minister of Defense of the Republic of Kazakhstan, and laid flowers at the monument to the Defenders of the Fatherland.
The next meeting of the CSTO Military Committee is scheduled for the second half of the year in the Republic of Kazakhstan.