Russia is ready to announce its participation in a tender for the supply of India to light fighters with the proposal of a MiG-35 aircraft, said Deputy Director of the Federal Service for Military-Technical Cooperation (FSMTC) of Russia Vladimir Drozhzhov.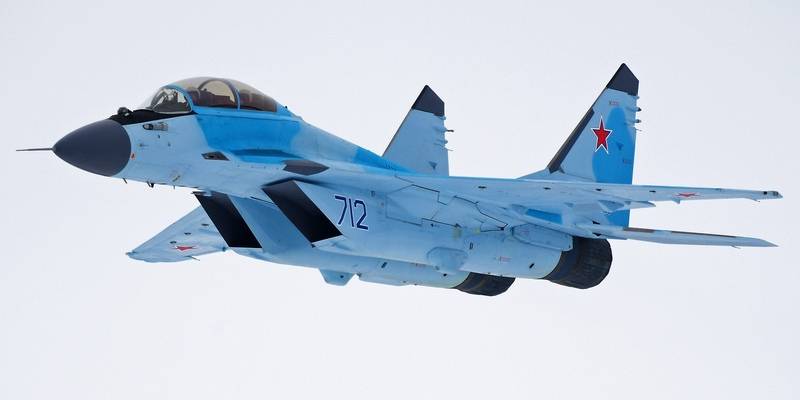 We are very satisfied that the Indians need a plane with two engines ... Therefore, we are ready to participate in this tender, and I believe that we have good prospects in this regard.
- He said at the exhibition Defexpo-2018.
The MiG-35 is a further development of the MiG-29М / М2 aircraft. In flight range, the new fighter surpasses its predecessors 1,5 times. The fighter reaches speeds above 2,2 Mach. The MiG-35 airborne radar can track up to 30 targets at a distance of up to 160 kilometers.
In addition, Russia is negotiating a contract for the modernization of Su-30MKI and MiG-29CUB fighters of the Indian Armed Forces, Drozhzhov added
Contract negotiations are underway, there is no exact start date.
- he said, answering the question when will the modernization of the Russian fighters of the Indian armed forces begin.
The Russian side has twice supplied India with the MiG-29KUB. The last contract for 29 aircraft ended in the year 2016. Earlier it was also reported about the pre-contract work on the modernization of Su-30MKI fighters, delivered in the first installments of the contract for 270 machines.