Edition
The Times
comes out with material in which refers to one of the Moroccan newspapers. The newspaper reported in all seriousness that genealogists investigated the "tree" of the British Queen Elizabeth II and came to the conclusion that she leads her ancestry directly from the prophet Muhammad.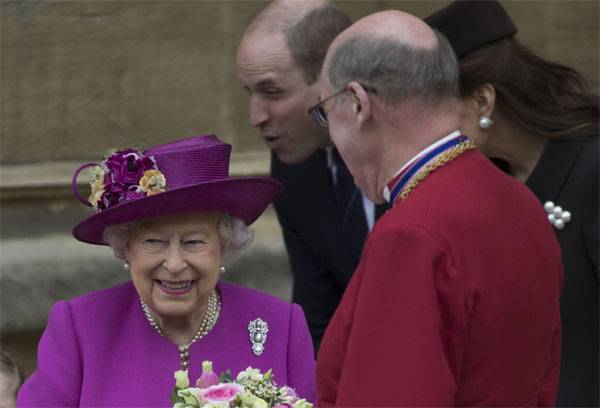 The submission stated that it was "explored" around 40 generations of the family of the British Queen, and one of the branches leads to the monarchs of the Muslim faith who ruled in the Iberian Peninsula. In turn, these kings led their lineages from the founder of Islam.
In fact, this theory appeared more than 30 years ago. The publication of the "Book of Peers of Burke" in 1986 reported that Her Majesty may have Islamic roots reaching the life of the Prophet Muhammad and the territory of his residence - the Arabian Peninsula.
At the same time, it's added that the theory has not been proven to date, but now it can build "bridges between civilizations".
By and large, the "bridge" to Britain has long been built without regard to where the roots of the family tree of Elizabeth II go. Today in London, Manchester and other major cities of the United Kingdom there are entire neighborhoods where only representatives of the Islamic faith live, and often radical people. Shari'ah operates in these quarters, and the appearance of the British police there is rare.
Why did the Times decide to reprint the material of the Moroccan edition? Apparently, to increase the percentage of loyalty to power against the background of the growing Islamization of the United Kingdom.