Former Minister of Economic Development Alexei Ulyukayev will be sent to a strict regime colony within the next 10 days. The fact is that the Moscow City Court upheld the earlier decision regarding the ex-official of the government rank. Recall that Ulyukaev was sentenced to 8 years of imprisonment and a fine of 130 million rubles. However, there are some innovations in the final verdict. Thus, the court excluded from the sentence a clause that prohibited the convict from holding a bureaucratic position after serving the sentence.
On the eve of the trial, Igor Sechin, the head of Rosneft, came to the court for a hearing on the case of Ulyukayev.
Sechin quotes
TASS
:
I was hoping that the court of first instance would accept my written testimony, unfortunately, this did not happen. Therefore, as soon as the opportunity arose, I came to court. For me it was a matter of principle, because I wanted my testimony to be taken into account by the court. I am the main witness, and for me it was a matter of honor. I felt my responsibility to ensure that the fight against corruption in our country received an additional result, and therefore came to court.
According to Sechin, Ulyukayev extorted a bribe from him, the amount of which he himself (the then minister) identified.
The head of Rosneft said that extortion 2-s millions of dollars took place "on the stairs" during the transition to the hall of negotiations.
Ulyukaev, answering the question whether there was such a thing, declared literally the following: "it is absurd to think that a bribe can be extorted on the stairs, surrounded by people".
Ulyukaev:
I came to the office to Sechin, as he promised to treat me with wine, which I never tried (...) The sentence is built on the principle of OBS - one woman said.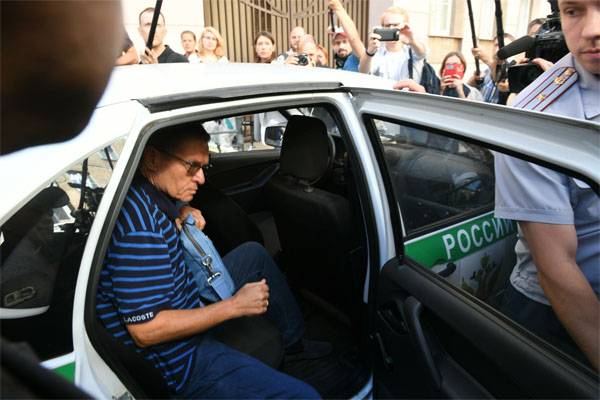 At this, the prosecutor noted:
How many, according to Mr. Ulyukaev, were there bottles of wine in the bag if she weighed about 22 kg and he barely carried her to the car? ..
Which colony Ulyukaev will go to is not reported yet.