Representatives of Russia and India agreed on the appearance of the Ka-226T multi-purpose helicopter, which will be produced by the Indo-Russian Helicopters Limited joint venture in Indian territory, according to
News
.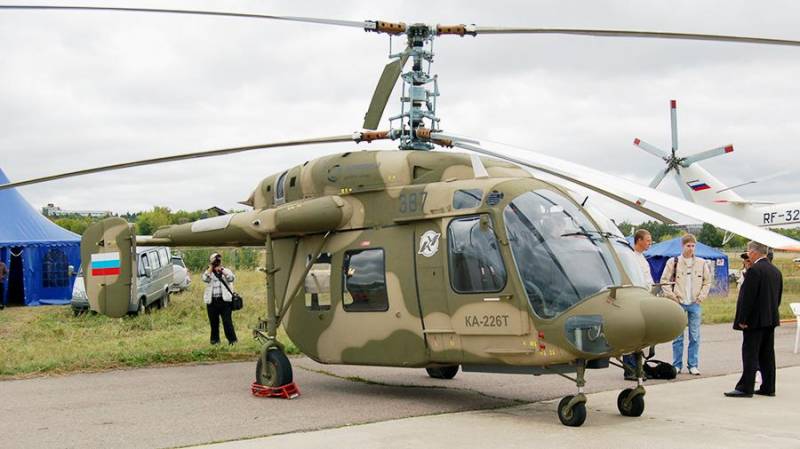 The approval of the appearance of the car that we will supply and assemble in India, says that the technical aspects of the project are consistent,
told in the holding "Helicopters of Russia"
The Indian military department has determined the place of the production site - the joint venture will be located near Bangalore.
"The preparation of contract documents for the supply of 200 machines will begin before the end of April of this year," added the holding.
The joint venture agreement was signed last fall. It is planned that the first 40 helicopters will be assembled in Russia.
In turn, the concern "Techmash" announced the localization of production in India
tank
ammunition "Mango".
Now the ammunition is assembled from nodal kits supplied from Russia.
To date, this contract is being implemented. Completed assembly of large-node kits, she passed acceptance tests,
said the company's general director Alexander Kochkin.
According to him, the next step is to create a batch of small node sets. And then the experts will move to the last stage of the contract - localization of production.