Australian Defense Ministry announced the transfer of three F-35A (AU-3, AU-4 and AU-5) fighter jets to the national Air Force with the final version of the software, reports
TSAMTO
.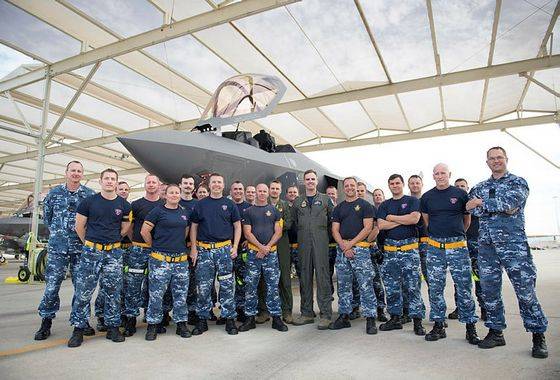 According to Defense Minister Maris Payne, this delivery was "another important step towards the deployment of aircraft in Australia," scheduled for December 2018.
It is noted that the Australian Air Force became the first foreign recipient of the F-35A in the configuration of Block 3F.
This version "provides full use of the combat potential of the aircraft, including weapons, combat systems and flight characteristics," the publication said.
Currently, the Australian Air Force has five F-35A aircraft. The country is a partner in the F-35 Lightning-2 development program from 2002 of the year. The first two cars were transferred at the end of 2014 of the year.
In total, under the Project AIR-6000, Australia will receive an 72 aircraft. It is assumed that the fighters will begin to perform tasks for the purpose in 2020 year. Bringing F-35A to full readiness for combat use is scheduled for 2023 year.
The total transaction value is estimated at $ 11,5 billion, including maintenance and training services.