Russian military engineers built a road bridge over the Euphrates in the province of Deir Ez-Zor, reports
RIA News
.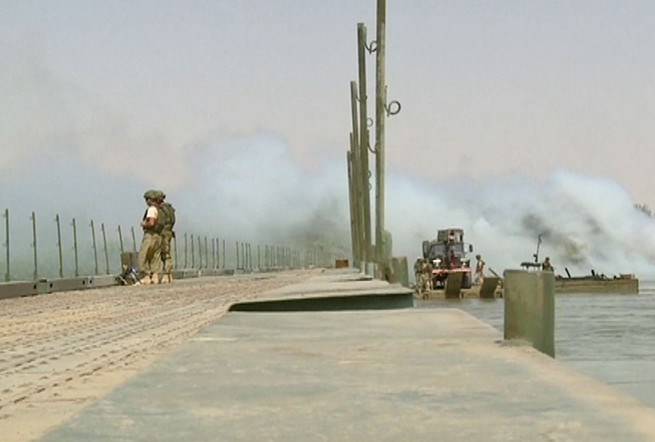 Difficult conditions during diving operations in conditions of limited visibility, strong currents have become a feature in the construction of this bridge. During the construction, classes were held with specialists from the Syrian side, and now we are giving them the bridge into operation. They know what this structure is and how to exploit it,
told the head of the road service of the Department of transport support of the Ministry of Defense of the Russian Federation Vladimir Buravtsev.
The construction was carried out by the 462-th separate bridge battalion of the road troops of the Russian Federation with the involvement of Russian divers.
The bridge width is 6,5 m, of which 4,2 m is a roadway, and 2,3 m is a pedestrian crossing. It is reported that earlier on this section of the river there was a ferry that could not cope with the traffic.
Thanks to our friends from Russia who built this bridge, before crossing did not meet the needs of the people. Now, residents can bring food and everything necessary for life,
the agency quotes the chairman of the security committee of the province of Deir ez-Zor Jozef Shelpi.
The Syrian authorities did not dismantle the crossing, leaving it as a backup means of transporting goods.