The campaign of the US Navy carrier group led by the aircraft carrier "Harry Truman" to the Mediterranean Sea is planned and aimed at ensuring security in the sea area, reports
RIA News
Post press service of the Pentagon.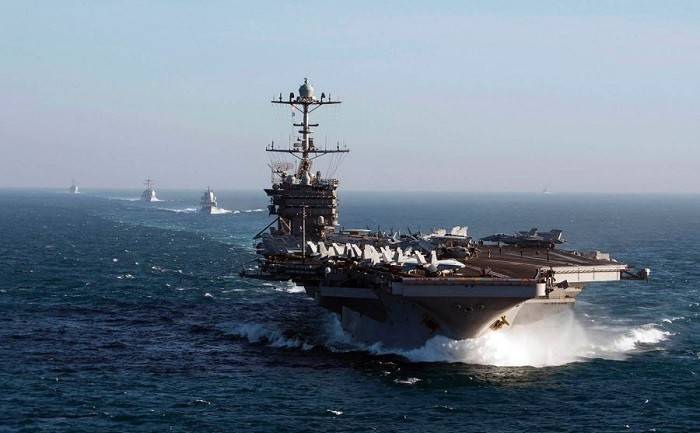 Information about the strike of the strike group of ships appeared against the background of Donald Trump's statements about the readiness in the near future to take "retaliatory measures" on the alleged himataku in the Syrian Duma, in which the United States and its allies already accused official Damascus.
During deployment, the strike group will operate in the areas of responsibility of the 5th and 6th
fleet
The United States, conducting operations to ensure maritime security and security cooperation at the theater of operations, together with allies and partners. Deployment is part of the regular rotation of forces,
says the Pentagon release.
The area of ​​responsibility of the 6 fleet includes in particular the Mediterranean region, and that of the 5 fleet - the Middle East, including the Persian Gulf.
Previously, The National Interest magazine suggested that American ships could strike Tomahawk or AGM-86B cruise missiles on the territory of the SAR. B-2 Spirit bombers and F-22 Raptor fighters can also be used. The author is confident that the Russian anti-aircraft systems C-300 and C-400 will not be able to repel this massive blow.
The magazine also noted that the Russian military may in response use X-101 cruise missiles, the carriers of which are Tu-95 and Tu-160, or sea-based Caliber missiles.