At the Anadolu Shipyard (ADIK) shipyard, a ceremony was held to transfer the tanker ship TCG "Sancaktar" (L-403) of the LST class to the Turkish Navy, reports resource
korabli.eu
, with reference to local media.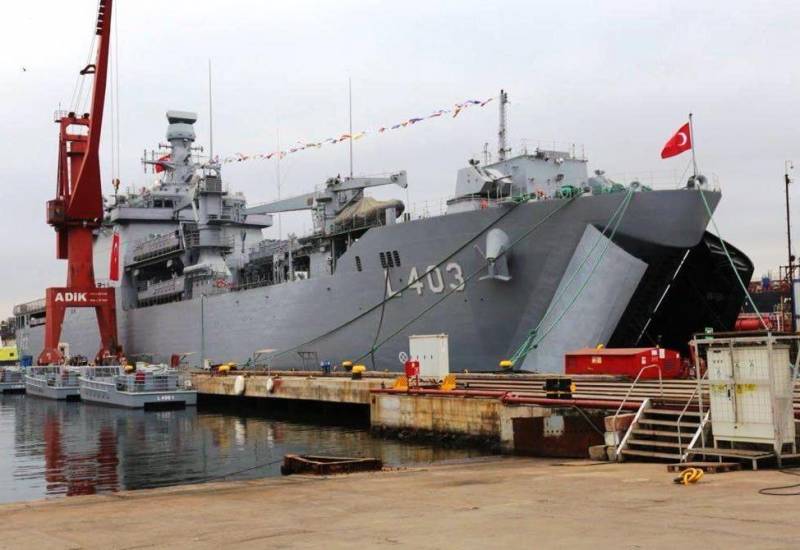 According to the information, "the transfer took place almost a year after the 22 of April 2017 of the year was commissioned to lead the ship of this class TCG" Bayraktar "(L-402)".
The resource recalls that the TCG Sancaktar (L-403) is the second in a series of two LST type ships. The contract for their construction was signed on 11 May 2011. The launch of the L-403 was carried out in a solemn atmosphere on 16 July 2016.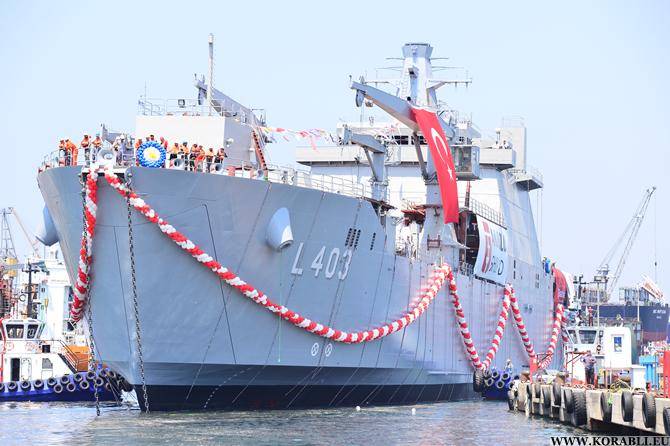 Launching.
Ships have a displacement of 7254 tons, a length of 138,7 m, and a lifting capacity of 1200 tons. Capable of carrying 350 troops, up to 20
tanks
and from 24 to 60 cars.