Russia did not put forward any of the 29 theories of poisoning by ex-GRU employee Sergei Skripal and his daughter Yulia, who were called "Russian" by the British Foreign Minister Johnson, reports
RIA News
statement of the Russian Embassy in London.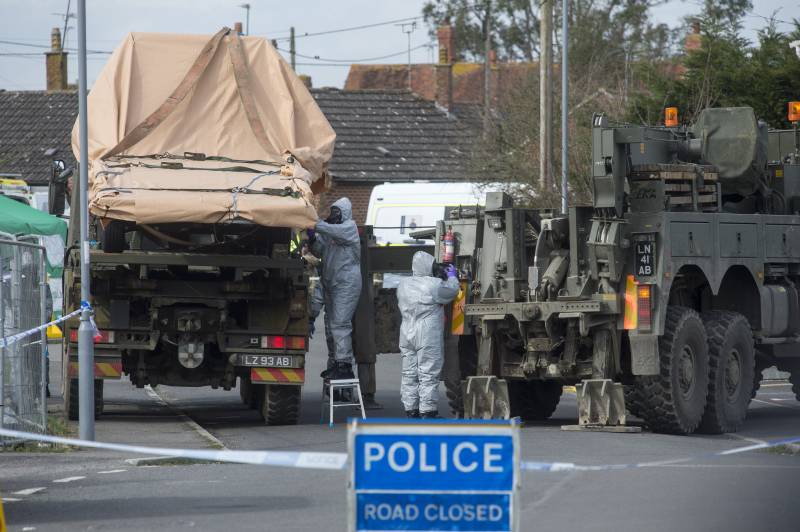 The article by Boris Johnson was published in the Sunday Times. In it, the minister said that "Russia put forward 29 theories of the poisoning of Skripale" and accused Moscow of allegedly beginning to discredit the verdict that the OPCW should endure. He also compared the requirement of Russia to allow her to investigate with the "attempt of a driver suspected of driving under the influence of alcohol to use his breathalyzer".
It is not true that any of these versions have been proposed by the Russian government. We are not accustomed to blaming anyone for the absence of facts. Britain did not provide evidence confirming the official version of the perpetrator of the poisoning. Due to the lack of concrete facts, it is natural that Russian experts, journalists and members of the public put forward many theories about what could happen,
the statement said the embassy.
Diplomats also commented on the assertion that chemicals, which, according to London, Skripale was poisoned, developed in Russia.
The definition of the drug as "Novice" has not been independently proven and must be confirmed by the OPCW. Britain's insistence on using the Russian word Novice is an attempt to artificially link the substance with Russia,
they stressed.
The diplomatic mission noted that "given the wide range of scientific literature, it is safe to say that any modern chemical laboratory is able to synthesize the" Novice "."
For these reasons, talking about the nerve agent as a "type produced in Russia" is as appropriate as saying that all personal computers are "of the type produced in the USA",
the document says.
As for the drunk driver with the breathalyzer: "Your own or not, but the driver suspected of being drunk, has every right to make sure that the high quality breathalyzer is in good condition and has not been forged," the embassy said.
Johnson also wrote in his article that over the past decade Russia "studied the methods of delivering nerve agents, most likely for murder," and within the framework of this program "produced and accumulated a small amount" of the poisonous substance.
In response, diplomats noted that the production of chemical weapons in Russia ceased in 1992, and in 2017, the OPCW confirmed its complete elimination.
If Britain has information that Russia produces chemicals for military purposes in violation of its obligations, why was she silent in the OPCW?
concluded at the embassy.