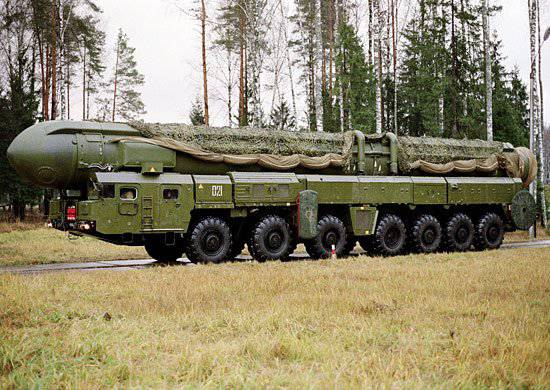 25 years ago - April 28 1987 - in Tagil missile compound, the first missile regiment commanded by Lieutenant Colonel V.V. Terekhova with the Topol missile system and the Barrier mobile command post.
The mobile command post is mounted on the basis of special soil machines (combat control, communications, combat duty support). Mobile command posts in the Strategic Missile Forces (RVSN) provide control of combat missile complexes at field positions and marches and have high mobility, secrecy and the possibility of long-term operation in field conditions regardless of the season. This ensures their high survivability in the war with the use of nuclear weapons and independence from the accuracy of potential enemy missiles. Mobile command posts are used as main and reserve control points for mobile ground-based missile systems.
A rocket launch can be carried out from field positions, any point on the combat patrol route, and from special garage-type structures with a retractable roof, which are located at the combat starting positions (at the points of permanent deployment).
The Topol missile system is the most popular mobile-based missile system. The maximum number of missiles of this complex on alert was 369. Despite the gradual withdrawal of missiles from service after the expiration of their operational life, currently the Topol missile system continues to form the basis of the mobile grouping of the Strategic Missile Forces.