In an interview with the departmental newspaper of the Ministry of Defense
"A red star"
General Victor Gumenny, commander of the air defense missile defense forces, said that Russian specialists had carried out an important revision of the Pantsir-S1 air defense missile system. The general noted that the refinement of the performance of the complex was carried out on the basis of the operation in the Syrian Arab Republic.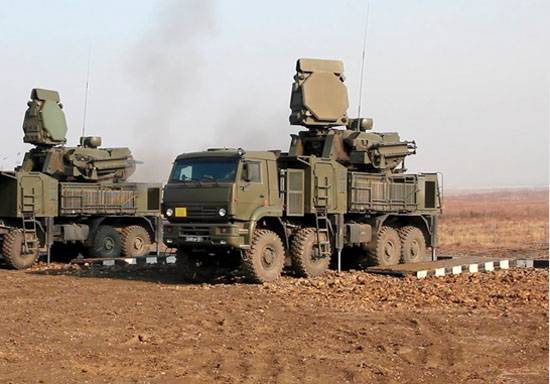 Victor Humenny:
A striking example of the successful work of our defense industry to account for the experience of hostilities in Syria is the refinement of the Pantsir complex. As a result, the complex was able to destroy not only planes and drones, but also rocketsthat terrorists periodically attempted to fire at Hmeymim airbase.
According to the general, other newest Russian weapons systems were also refined on the basis of work in Syria. It was noted that as a result of activities carried out by specialists in the sphere of the military-industrial complex, the reliability of the systems increased by at least 15%. We can talk, in particular, about improving the characteristics of the target detection range.
Recall that the ZRPK "Pantsir-S1" in Syria is used to protect the airbase "Khmeymim" in the province of Latakia. Earlier, militants attacked the air base several times using various means, one of which was drones. It was on the basis of the analysis of these data that the "Shell" was completed.