The message that Kiev guaranteed the return of the crew of the Russian fishing vessel "Nord" to the Crimea is not true, reports
RIA News
Statement by the Permanent Representative of the Ukrainian President in the Region Boris Babin.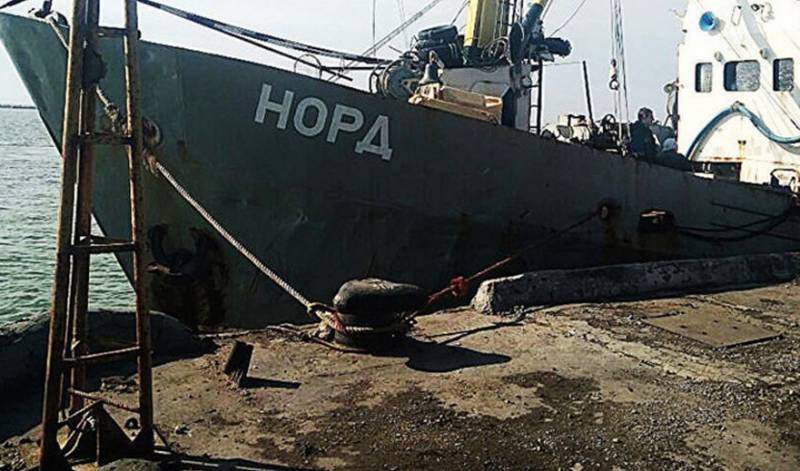 The information spread today in the media about the allegedly existing agreement between Russia and the Ukrainian authorities on the organized passage of Ukrainian citizens - members of the crew of the detained fishing vessel 'Nord' 'through KPVV on the administrative border with the Crimea without proper identity documents is a fake,
Wrote Babin on Facebook.
He noted that the Crimean authorities "through lawyers and diplomats try to urgently transfer such legal documents (passports of citizens of Ukraine) from the Crimea to the crew members."
Because of course they have houses (Ukrainian passports) of course, and with them they will be allowed into Crimea through CPVV without problems. And according to the ус ausvays' issued by the Russian authorities, no one will miss anyone in the Crimea, we have a clear position of the border guards of Ukraine,
added Babin.
Earlier, a representative of the shipowner reported that the Ukrainian side guaranteed 9-ti "Nord" seamen travel to the Crimea through the checkpoint "Chongar". Recall fishing vessel belonging to the Kerch fish farm, was detained by Ukrainian border guards in the Sea of ​​Azov last week. The crew is accused of "Violating the procedure for entering and leaving the temporarily occupied territory of Ukraine". Criminal proceedings were instituted against the captain, administrative fines were imposed on the rest of the crew.