Yesterday, Ukrainian security forces shelled a field medical center in the territory of the Luhansk Republic, reports
RIA News
Statement by a representative of the military department of LC Andrew Marochko.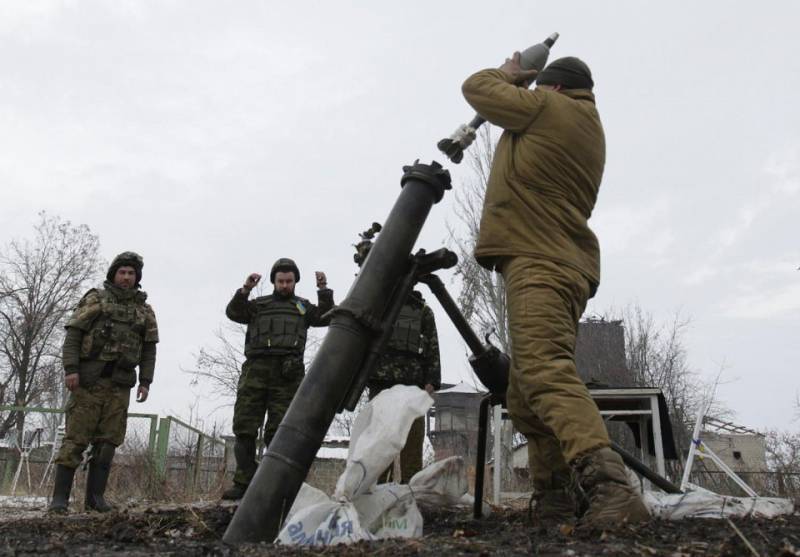 Despite the declared March 30 "Easter truce", the APU continues to deliberately firing position units of the People's Militia LNR, thereby causing us to open a return fire. I want to note that lately, the Ukrainian servicemen have chosen not weapons and military equipment, but, as a rule, rear command and control posts, field medical stations and other life-support objects
said Marochko.
He clarified that on April 7, Ukrainian security officials twice fired mortars at a field medical center. As a result, one soldier was killed and one was seriously wounded.
Do not know and do not see that the shelling was conducted at medical facilities, it was impossible, as it was equipped with the respective characters - a flagpole with a white flag and other insignia of the Red Cross. Also, a field kitchen was deployed near the clinic,
told the representative of the military.
That the mortar attack was deliberate, and also indicate other facts: "In the two hours before the first fire in that area work unmanned aircraft APU was marked by our soldiers. The flight of the drone was a "fire included adjustment". Then, after the adjustment, a second, deadly attack began, "added Marochka.