Ukrainian authorities guaranteed crossing the border to the Crimea for 9-ti sailors of the previously arrested vessel "Nord", reports
TASS
a message from the representative of the Kerch Fish Farm named after 1 in May, Anna Sheveleva.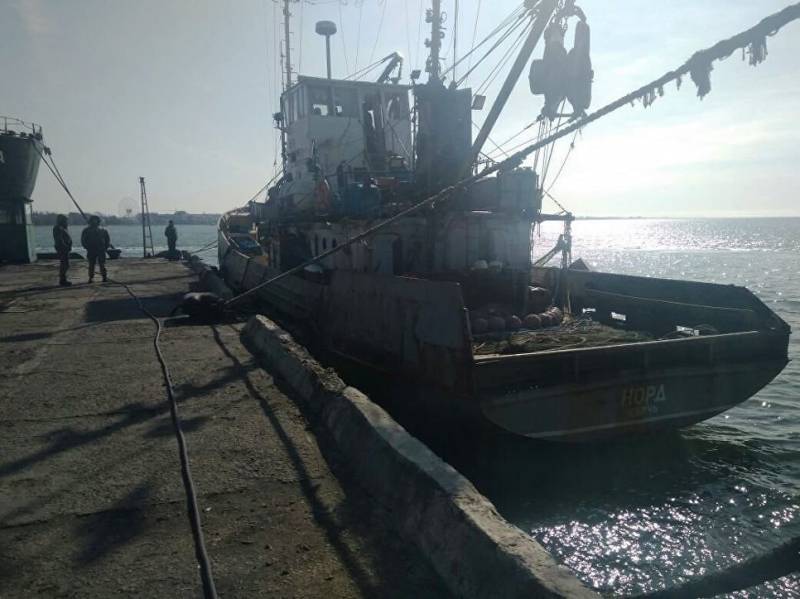 Earlier, the Russian embassy reported that the crew traveling on cars with diplomatic license plates had not been released from the country.
At the moment, the crew is in Kharkov in a hotel, rests and sleeps. The Ukrainian side guarantees the transfer to Crimea via Chongar according to the documents issued by the Russian side. To ensure the transition highlighted group of border guards,
said Sheveleva.
Recall that in March 25, Ukrainian border guards detained a fishing vessel flying the Russian flag with a crew of 10 citizens of the Russian Federation - residents of Kerch in the Azov Sea.
The captain of the vessel is accused of "violating the procedure for entering the temporarily occupied territory of Ukraine and leaving it with the aim of causing harm to the interests of the state", which threatens with a five-year term. On April 6, he was arrested by the court until May 31 with the possibility of making a bail, which, as the defense emphasizes, "was immediately deposited," however, the captain was not released.
The rest of the crew were given administrative fines totaling $ 1200. The sailors were allowed to leave the ship, but 10 was ordered to come to the SBU office in April to testify in a case against the captain.