More than 10 thousand residents of the DPR took part in a rally on the occasion of the fourth anniversary of the proclamation of the Donetsk People's Republic. The event was held on the central square of Donetsk - Lenin Square, according to the Donetsk Agency
News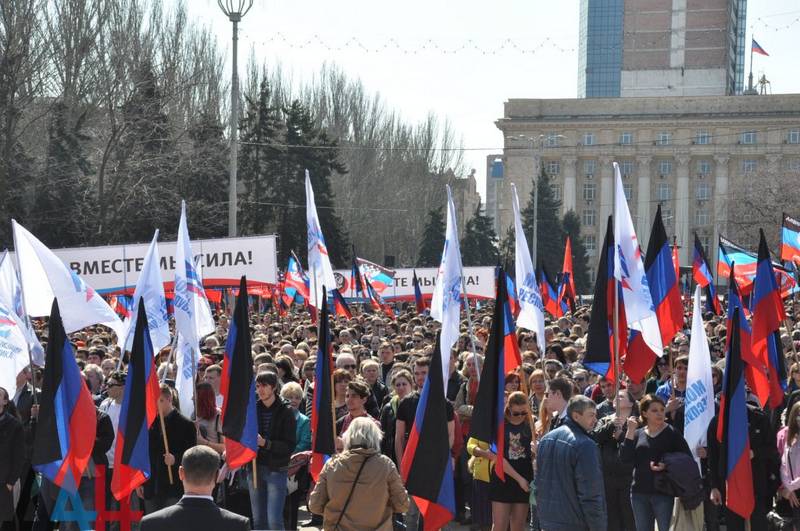 The meeting was attended by the Chairman of the People's Council Denis Pushilin, acting president. Donetsk Mayor Alexei Kulemzin, members of parliament, as well as representatives of state institutions and other residents of the Republic.
Four long years passed, when Donbass, not reconciling with the coup, decided to take responsibility. Did we then think that a full-scale war would begin? But could we do otherwise? We have taken a bold and desperate step. During these four years, many events have taken place, but the DNI is there, and we have a future, we have a goal
- addressed to the gathered Pushilin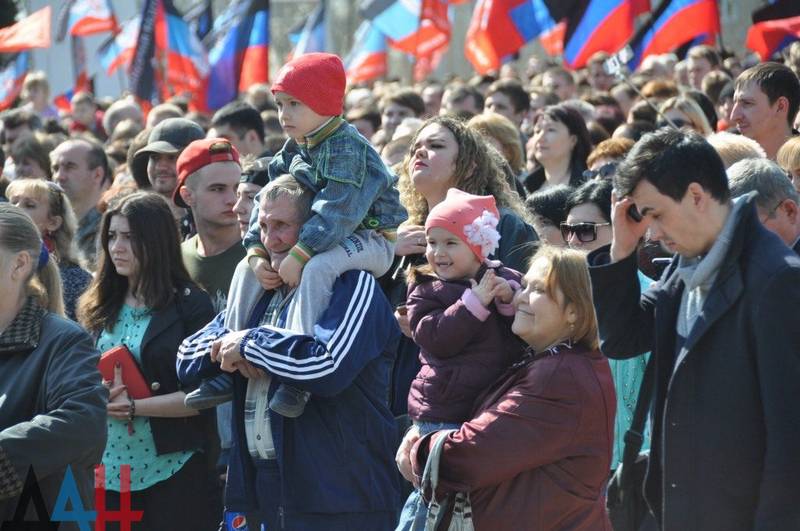 Following the rally on the square, a concert began with the participation of local creative groups and vocalists. During the rally, the security was monitored by the staff of the Ministry of Internal Affairs and the Ministry of Emergency Situations, firemen and ambulance crews were on duty.
Donetsk People's Republic was proclaimed in the Donetsk region 7 on April 2014 of the year, in the course of mass protests against the new leadership of Ukraine, who came to power as a result of a coup d'état. April 7 regional council deputies created the Supreme Council (SC). From the podium was read the Declaration of the sovereignty of the DPR. At the same time, the first decision of the Supreme Court was adopted to hold a referendum on self-determination of the territory. It passed 11 in May of the same year, about 75 percent of residents of Donetsk region took part in it, the vast majority of them voted for the sovereignty of Donbass