A pair of newest Su-57 fighters (PAK FA) for the first time in
stories
will fly over Red Square during the Victory Parade, the Defense Ministry said.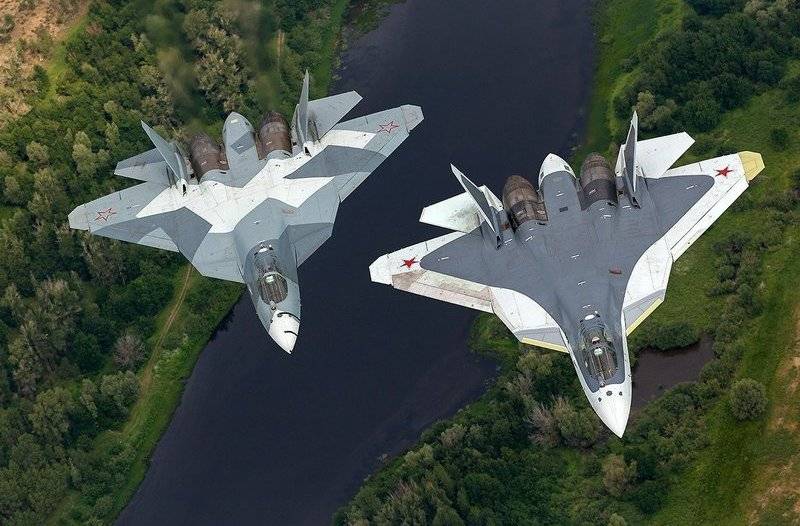 Two Su-57 aircraft will be involved in the parade.
- noted in the Ministry of Defense.
In total, 73 aircraft and helicopters will be involved in the air part of the parade - according to the number of years since Victory Day in 1945. Above the red area, in particular fly strategic missile Tu-160 and Tu-95MS, long Tu-22M3, Su-35S and Su-30SM, MiG-29 and MiG-31, and the Su-34 and Su-25 attack aircraft.
In the 2017 year, the air part of the May military parade in Moscow was not conducted due to adverse weather conditions. Then it was cloudy in the capital, in places it was pouring heavy rain.