The Russian Foreign Ministry commented on the "new address" production of "Novice", which is specified by the British. Recall that initially in the British press announced the "production of nerve gas" in the Moscow area Yasenevo, then the British published material that "Novice" is produced in a "secret laboratory in the Saratov region." This is despite the fact that the experts of the British laboratory Porton Down, said they did not find any evidence of the production of "Novice" in Russia.
All these perturbations of London are commented by Sergey Lavrov:
If only in the last month or yesterday they learned about a certain Saratov enterprise, this once again shows that they are trying feverishly, convulsively, every day to look for some new evidence of their absolutely unprotected position.
Against this background, British Ambassador to Germany Sebastian Wood announced that he was aware of the alleged program of Russia, which implies the rejection of the complete destruction of toxic substances from the Soviet arsenals. According to Wood, "Novice" is among these substances.
This statement fits into the context of the comment by Sergey Lavrov. From where, interestingly, can the ordinary British ambassador be aware of the presence or absence of various military programs in Russia? Or Mr. Ambassador - a staff member of the British intelligence in Germany? ..
By the way, Russia has one more question for London: why, if in London they say about Skrypal's poisoning
in his house
, the animals of Skrypal initially not suffered? We are talking about guinea pigs, which died only after a few days as a result of banal dehydration, and one of the Skripal cats, who were put to sleep at the Porton Down laboratory a few days ago. Russia asks a question: why did the corpses of domestic animals be cremated, without testing for possible poisoning by nerve gas?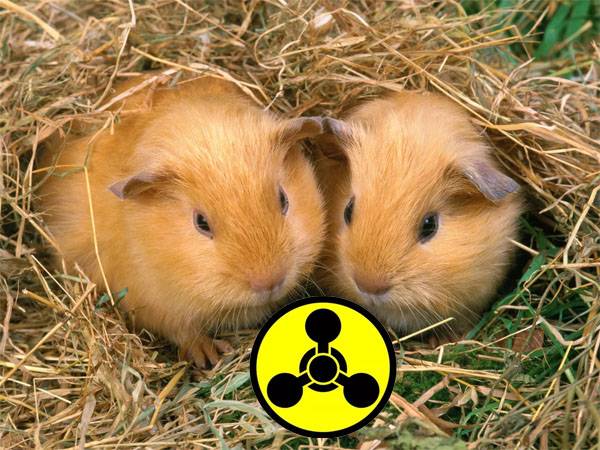 The answer London, of course, does not give. After all, then I would have to answer another question: did the Scotland Yard employees introduce the Skrypal antidote and Guinea Pigs, if those "in the poisoned house" eventually died not from gas, but from lack of food and water? so insubstantial as a chemical poisonous substance that it does not even act on guinea pigs?