The Greek Defense Minister Panos Kammenos ordered an increase in the military grouping near the borders with Turkey. In particular, we are talking about the transfer of Greek soldiers to the border islands in the Aegean Sea.
In total, about 3,5 thousand troops were sent to the islands. And about the same - to the land border with Turkey in the province (nome) Evros.
The journalists asked Kammenos about the reasons for the transfer of additional units to the Turkish border. According to Kammenos, the main military department of the country is forced to make such a decision due to the deterioration of relations with the neighboring state.
Kammenos:
We do not expect any help from the allies in this matter. We rely only on our own strength. Despite the ongoing economic crisis, the combat capability of our troops should not fall.
According to Kammenos, one of the most pressing issues is the question of keeping Ankara Greek soldiers in Turkish prisons.
Greek Minister of Defense:
But we will definitely get them out.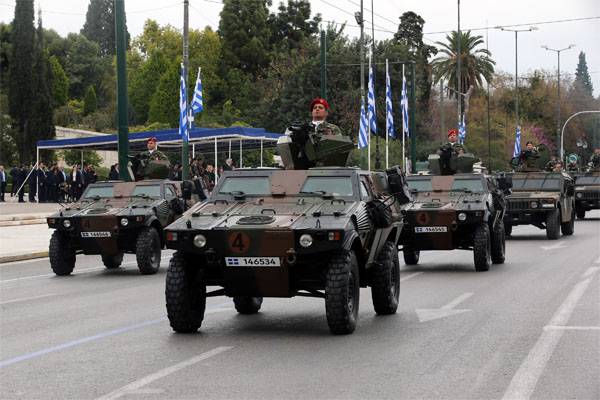 We are talking about two Greek soldiers, whom the Turkish border guards detained in the area of ​​Evros, when they entered the territory of Turkey for several tens of meters in bad weather conditions. After the detention of the two Greeks accused of espionage, and they are waiting for a court decision.
Ankara, in turn, accuses Athens of the fact that the Greek authorities are delaying the extradition of former Turkish soldiers accused of participating in an attempted coup d'etat in Turkey.
Recall that Greece and Turkey are members of NATO.