A party of AH-64E "Apache Guardian" attack helicopters has been delivered to Semarang (Central Java) from the USA.
TSAMTO
.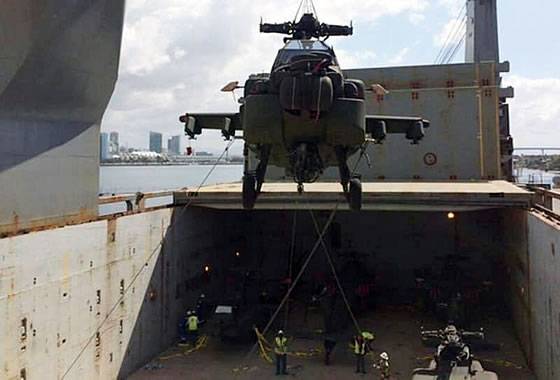 The contract for the supply of 8 helicopters was signed with Lockheed Martin in January 2015. The transaction value was about $ 300 million.
The first batch of 3 helicopters arrived in Indonesia in December 2017, aboard the C-17 GLOBMASTER. The second batch of five Apache helicopters was delivered by sea.
Thus, at present, all 8 ordered by the Apache Guardian AH-64E are in Indonesia.
It is reported that the helicopters will be used "to ensure the defense of Indonesia and deter external threats, control the country's borders, combat terrorism and piracy, and ensure the safety of maritime communications in the Strait of Malacca."
Along with American cars, eight Russian-made Mi-35s will be operated, the first of which was delivered to Indonesia in the 2003 year.