The upgraded 2S6M1 Tunguska anti-aircraft self-propelled gun will continue to be a thunderstorm for potential enemy helicopters. The introduction of a thermal imaging sight will allow the combat vehicle to see well at any time of the day and effectively accompany
tank
and motorized rifle units, said military expert, editor-in-chief of Arsenal of the Fatherland magazine, Colonel Viktor Murakhovsky.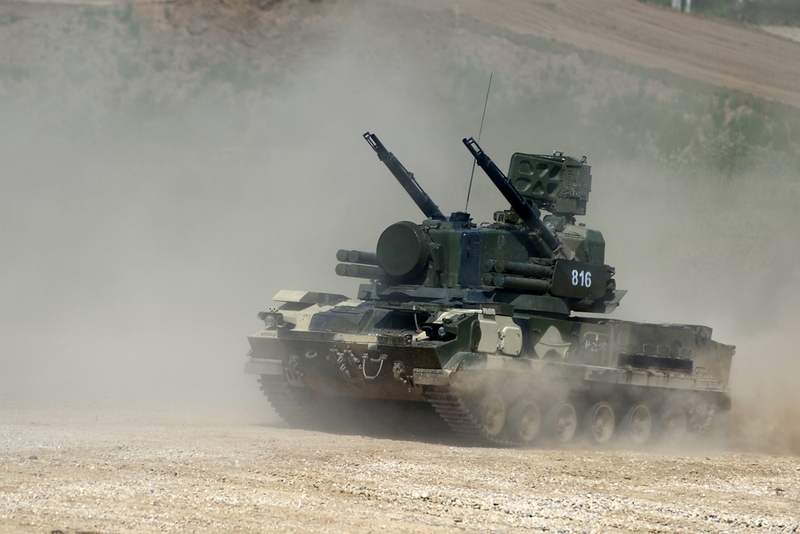 The complex, classified since its inception and mentioned only after the 1991 Gulf War of the year, still has no direct analogues abroad.
The very appearance of such a technique is considered by many to be a breakthrough in military air defense, because it was possible to combine both missile and artillery weapons in one machine.
"Tunguska" can act in the defense and offensive, directly behind the battle line of tanks and infantry fighting vehicles.
Rocket armament of the complex allows you to hit targets at a distance of 10 km and at an altitude of 15 to 3500 meters. At a closer distance - to 4000 - "Tunguska" attacks targets with two double-barreled automatic guns of caliber 30 mm, which have a firing rate of up to 5000 rounds per minute. Ammunition is 8 missiles and 1904 projectile.
"Tunguska M1" is equipped with the latest sight with a thermal imaging channel and the possibility of tracking air targets.
The speed of the car on the highway - to 70 km / h, on a dirt road - to 40 km / h. The curb weight of self-propelled - about 34 t, crew - 4 person.