From the Republic of Korea come messages about the crash of a military aircraft. The F-15K aircraft, according to the latest data, crashed during a training flight in Gyeongsang Province. Yonhap news agency reports that the F-15 fighter bomber crashed into a mountain in Chilgok district. Emergency services and representatives of the Ministry of Defense of the country are sent to the crash site.
South Korean media reports say that fragments of the aircraft were found on a golf course, which is located on a mountain plateau. In this case, eyewitnesses claim that they heard several explosions. Not specified - before the fall or at the time of the fall of the F-15.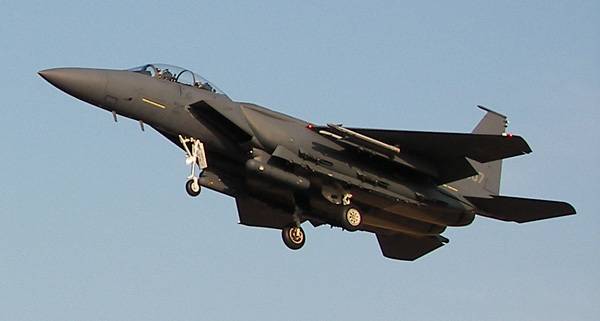 Information about the victims of the collapse of a military aircraft of the Air Force of the Republic of Korea at this moment is not.
According to some reports, the fighter-bomber participated in training flights in the framework of joint military exercises with the United States. This information is not confirmed.
Recall that today came the news of the collapse of the American F-16 in the United States.