The fleet of fire fighting equipment of the special unit of the Black Sea Fleet in Sevastopol was replenished with fire fighting and rescue vehicles APSB-6,0-40-10, made on the basis of KamAZ-63501, reports
Rossiyskaya Gazeta
.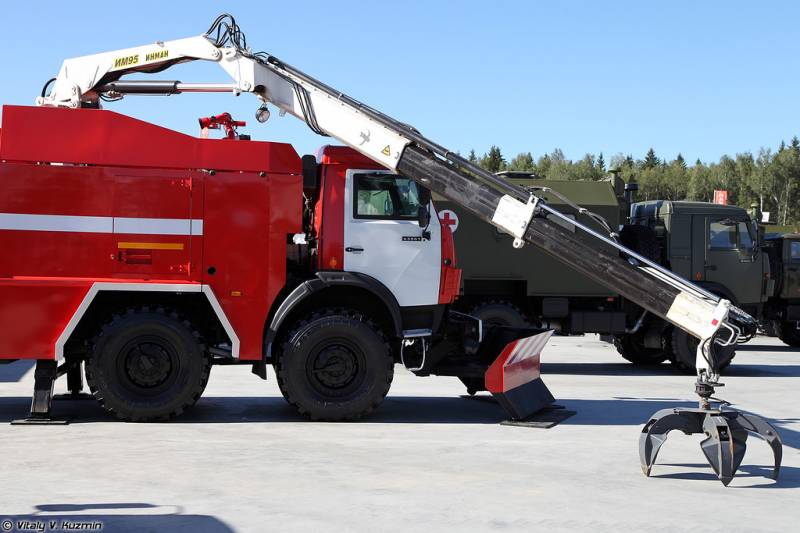 It is reported that the cars "are designed to perform emergency rescue operations of increased complexity, such as fires on technical weapons bases, fuel depots and ammunition depots."
Machines are equipped with armored capsules for crews. Fire brigades can extinguish a fire without leaving the car and not endangering their lives, using a remotely controlled gun carriage. Water is supplied at speeds up to 20-liters per second.
The machine is also equipped with an armored tank and is capable of transporting up to 6 thousands of liters of water and 400 liters of foaming agent.
For the analysis of debris, the calculation can use the "mechanical arm" - a remotely controlled hydraulic manipulator crane that lifts the load to 900 kg. The terrain is inspected using video cameras.
The curb weight of the car - 26900 kg, engine power - 360 hp, the maximum speed - 90 km / h, the calculation - 3 person.