The new Drel airbomb, which this year will be adopted by the Russian Defense Ministry, is "another signal of aggression from the Kremlin," the Daily Express British newspaper said.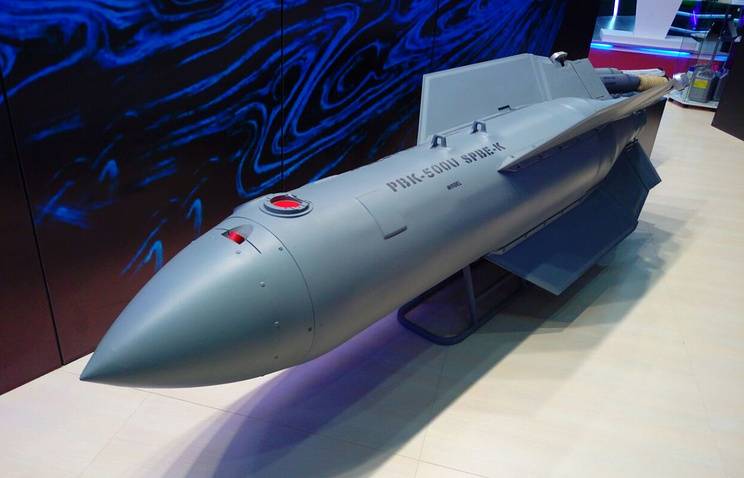 "A new ammunition designed for fifth-generation fighters of the Su-57 reinforces fears about the possible start of a third world war," the article quotes.
RIA News
.
The author quotes a representative of the concern-developer "Tehmash", who said that with the help of a bomb, "you can hit the objects at a distance of 30 kilometers, avoiding the enemy's airspace."
According to the tabloid, one such bomb, "is equipped with 15 self-aiming submunitions, which are enough to destroy
tank
columns or rocket batteries. " In this case, the ammunition remains invisible to ground-based radars.
According to the author, Moscow announced a new bomb shortly after the ex-Colonel of the GRU Sergey Skripal was poisoned in Salisbury, which, in his opinion, is "another signal of aggression from the Kremlin."
In fact, about the "Drills" became known in 2015 year. The bomb was represented by the concern at the MAKS aerospace show.
As previously reported by the developers, "the planning bomb cassette" Drill "is intended to destroy armored vehicles, ground-based radar stations and command and control centers in any weather without the aircraft entering the zone of coverage of air defense objects."