The calculations of the Iskander-M missile systems destroyed the objects of the conditional enemy by group electronic launches at the exercise in the Orenburg region, reports
press office
CVO.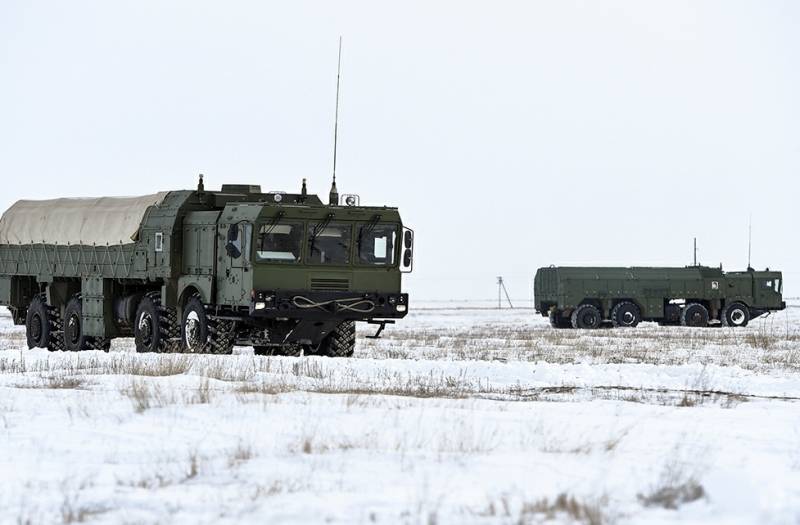 Tasks were worked out in conditions as close as possible to the combat ones. The subdivisions were alarmed, made 40 km of march to the place of concentration on regular military equipment and successfully carried out electronic launches at specified coordinates at the Totsk training ground,
says release.
It is reported that the event was held as part of the final stage of the camp gathering of missile units of the 2-th army army. About 300 rocket men took part in it, more than 40 units of military equipment were involved.
OTRK "Iskander-M" is designed to destroy "anti-missile and air defense weapons, airplanes and helicopters at airfields, command posts and other important objects." The complex "is capable of hitting targets at a distance of up to 400 km with high accuracy, it has high fire performance, mobility and maneuverability," the press service said.