Indian edition
The Economic Times
reports that India intends to distribute its own military-technical production outside the country. It is reported that the Indian government has in fact confirmed earlier information in the Central Asian media that India plans to open one of its defense plants in the Central Asian region.
The country selected for the project will be Uzbekistan.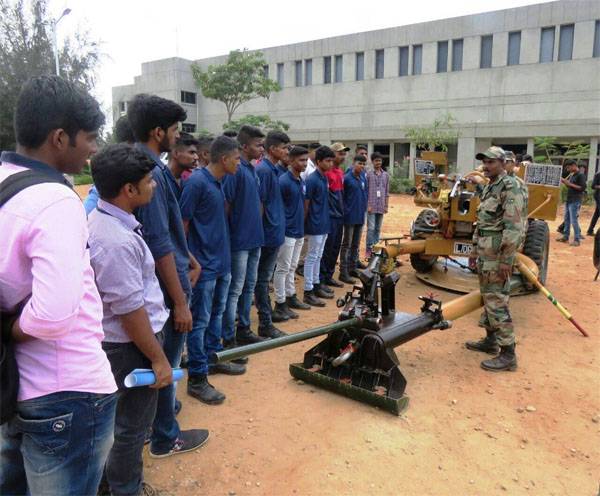 It is not reported what kind of weapons weapons India is going to produce in Uzbekistan.
If the project is really implemented, then the Indian defense industry in Uzbekistan will be the first overseas production for New Delhi.
From the material:
Such a project will help India find a foothold in Eurasia against the backdrop of growing Chinese expansion.
Consideration of the issues of project implementation is taking place against the background of deepening trade and technical and technical contacts between New Delhi and Tashkent. In particular, the parties reached agreements in the field of military medicine, as well as in the field of military training. It is planned to exchange experience between military personnel of various types and types of troops of India and Uzbekistan.
Last week, the Foreign Minister of India visited Tashkent, which met, in particular, with the Minister of Defense of Uzbekistan.