Airplanes of the German Air Force Tornado, due to their technical characteristics, are not capable of performing NATO combat missions, reports
RIA News
message journal Der Spiegel.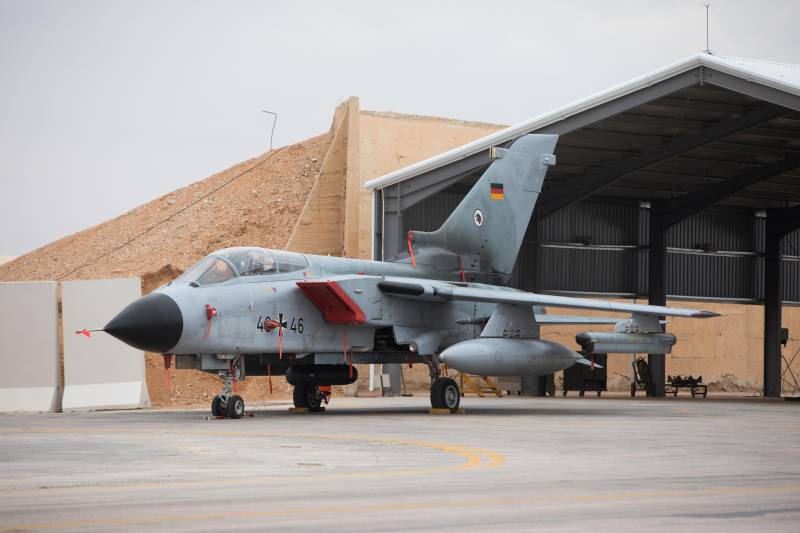 According to the publication, citing the report of the German Defense Ministry, "all 93 combat vehicles need large-scale modernization, which will require multimillion-dollar expenses." In the current state, they "cannot participate in any NATO operation."
The defense department drew attention to a number of shortcomings of the Tornado. Thus, fighter-bombers "are not protected from listening, they do not have an encrypted data transmission system, which is mandatory when performing missions of the alliance." Aircraft also do not have a radar identification "friend or foe". Tornado electronics is very outdated.
In this state, "the performance of combat missions becomes risky," the Defense Ministry noted. They stressed that due to outdated aircraft, "Germany can no longer fulfill its obligations to NATO."
According to the source of the magazine in the Bundeswehr, "to eliminate the flaws of Tornado will not work until the 2019 year," it remains unclear whether "the necessary modernization is feasible from a technical point of view."
The publication recalls that Tornado developed in 1970-s and began to enter service with the beginning of 80-x. Today, fighters are taking part in the mission of the Western coalition to combat the terrorist group IG (banned in the Russian Federation).
Earlier, the Minister of Defense of Germany Ursula von der Lyayen said that the Air Forces of the country plan to use the Tornado up to 2035 year.