When they knock, it means that something is not as it should be. And here the whole question is where they knock from: from above, from below, from the side.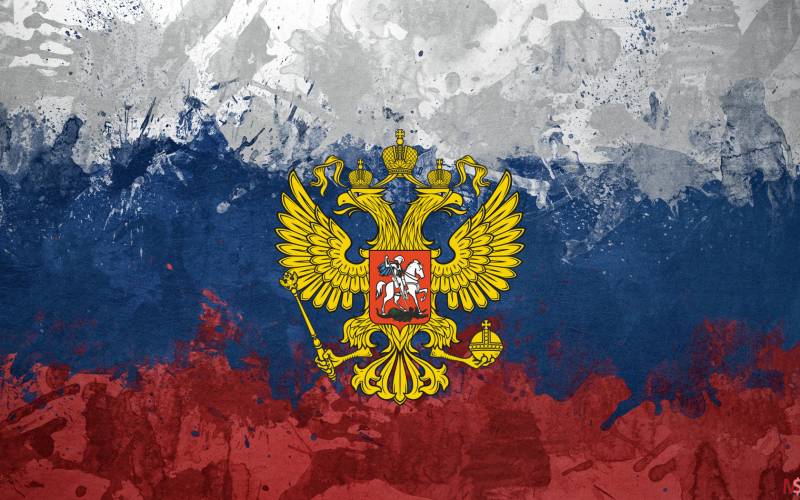 Worst of all, of course, when the bottom thresh. This is common knowledge. On the one hand, it seems that when they are knocking at the bottom, it is clearly understandable that there is still room to move vertically downwards. Encouraging somehow. On the other hand, we are looking in the direction of the abnormal neighbor of Ukraine and we understand that it is not very pleasant to pull their example on ourselves.
The events of last week very clearly, I think, showed Putin that ... In short, they knocked at the bottom. And here, I hope that Vladimir Vladimirovich will draw both conclusions and inputs, since the situation is not a cake in many ways.
The first question. Power
Well, about the power has been written so much that the edge of mind stuffed. Corruption, corruption, and once again corruption, non-professionals, imprisoned in the provinces and so on.
And the farther from Moscow, so this "and so on" weighty. Kemerovo and Perm - this is not Belgorod or Voronezh, where you can walk through a helicopter. About Irkutsk with Chita and Blagoveshchensk just keep quiet.
The fact is that the situation in the country is the same. It is just somewhere that they are masking it vigorously, but somewhere they all don't care, since it's far from Moscow, and God willing, Putin will never carry it.
Another question is when the roasted rooster pecks and Putin brings. And then it turns out a continuous mekane and bebekane, as it was in Kemerovo. By the way, it was very significant. And Putin's grimaces on video are the best confirmation.
Kemerovo is an example. Remember? Putin asks why not check the mall? So the holidays are from checks, Mr. President ... And then a mixture of outrage and understanding from Vladimir Vladimirovich: what are you talking about ??? What holidays? We talked about the TAX vacation, and not that you can not check at all!
It came, apparently, to the president, who is sitting in his regions. And How.
Another question is that if we take Putin specifically, then Vladimir Vladimirovich personally has a severe personnel shortage. This is evident, the further, the stronger. But here, alas, we sympathize, but we cannot help. Vertical elevators are not ditched by us, and the system of succession, as in some provinces, we (the people) also did not introduce.
But the fact is obvious: on the ground, the governors and their nobles sit quietly and create chaos of the all-Russian scale. And Putin cannot do anything here, just because he has no staff. Yes, in principle, if there were, no one canceled the sabotage on the ground.
The vertical of power in a particular country is built. And it's simply unrealistic to knock United Russia's places from their places. At the very least, someone less liberal than Putin is needed here.
Summing up everything said to the regional authorities, I will note only that what happened in Kemerovo is not the last state of emergency for sure. It will still be, as it used to be in Perm, Kazan, simply because ALL the local authority is ... For myself. And for myself.
So, if to quote the classic, "you know, procurator, that there will be more blood ...".
The second question. Power and Media
The fair indignation of thousands of citizens and just the inhabitants of the country (it's worth, I think, to divide it that way) over everything that was spilled over Kemerovo events.
And here again claims to power.
It is clear that with the extremely rare exception of the media, we are dependent. And they depend primarily on the owners. This applies to everything: newspapers, radio, TV channels. TV channels in particular.
Hell, you really can not just take and organize the work? Is that just a job to cover the events? Proper
After all, one does not have to be particularly smart to understand: information is today a very valuable commodity. He who has worked faster and smarter has received money and raised his reputation. And the audience has increased.
Is it really so difficult to understand the fact that there can not be a vacuum today?
But, if you are silent, others will say for you.
There will be no clear, weighted and formalized information from the authorities - everyone will choke with blogger nonsense. But like a mouse with a cactus - they will be pricked, but they will eat.
But the vacuum will be gone. It will be filled with these ... dons from propaganda. And, while on all channels there will be a coordinated and paid program and advertising, lies and fakes will be replicated somewhere.
And all these "doctors from the ambulance", "women whose husbands work in the Emergency Situations Ministry" and just wanting to cut down on any business will fill the vacuum.
And we, the consumers of information, will be choking on a brown, thick, foul-smelling mass. No options.
And with this fact, too, need to do something.
In the power structures of any level there must be people who can not only organize the work of the media, but also themselves capable of this work. Yes, yes, the very same press service, which today is a miserable and heartbreaking spectacle.
And we end up with a stream of bullshit in return for information.
And here is a meeting. And on it that people chanted? "Truth!" This is for starters. And then another song begins.
Requirements for resignation, and, immediately. For all the guilty. And the guilty ones should be appointed here, at the rally.
Familiar, is not it?
And leaving behind those who are guilty, in their place should be appointed by the people of the elect. And so that they, the chosen ones, should take the oath to the people.
Also familiar, huh?
But is it really necessary today? Maidan? Thank God, until it came to this. But at a pace in a couple of years - quite. Especially where Putin rarely arrives, and life is worse than in Moscow.
But a few words about the punishments.
Yes, the governor resigned from his post, the deputies before this dismissed, someone else will be removed there and someone will be put in prison. Everything is as usual, however.
However, I want to ask this question: what punishment will be borne by those who have not properly worked in the information field?
And the second question: how should we evaluate the intensive work on the dissemination of false information among those about whom it has already been said?
Fines? Yes, huge, so that even the top blogger screamed a slashed pig. Correctional work for six months? Prison term?
Not at all, by the way, not advocating censorship. In fact, mercenary. "For" with two hands, because nothing threatens me, firstly, and secondly, the information space will be cleaner.
In any case, it is necessary to start with something.
Six years is not so much. Fly - do not have time to look back. And here, as shown by Kemerovo and Volokolamsk shows today, "there is no alternative" may not be enough. Well, there is no alternative, but you still need to do something.
And the prognosis is this: if you do not begin the demonstrative restoring order today, tomorrow the trust may evaporate somewhere. The administrative resource here is not an assistant, because today's "twisted" elections will turn into you know what. Meetings and performances. Or - complete anarchy and distrust.
It is time for everyone who has fought his way in power to start working. Not over providing great-great-great-grandchildren, not over real estate for Aunt Shura in Spain, but in his place. But this is difficult.
The problem tomorrow, which will begin in 2024. It's like six years in total ...