The administration of US President Donald Trump plans to demonstrate the latest weapons at the upcoming November military parade in Washington. According to the deputy head of the Pentagon's main campaign and propaganda department, Archie Faker, among other modern American technology, modern modifications will take place along the central streets of Washington
tanks
"Abrams-NF" ("Nuclear Force") with a nuclear power plant.
The Washington Truth Edition cites a statement from an unnamed source close to the US nuclear triad:
During a private conversation, Archie Faker reported that up to five Abrams-NF tanks with a nuclear power plant would pass by Capitol Hill, on which the president's rostrum will be located. The tanks will be followed by an IAEA motorcycle team of inspectors who are supposed to measure radiation levels in the District of Columbia. For security reasons, the president will wear a special apron with lead plates - on top of the vest.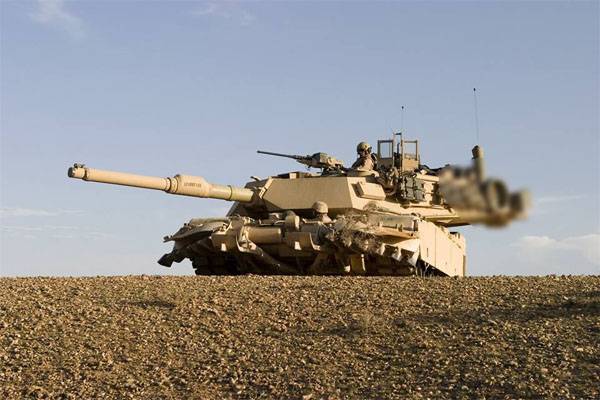 The American manufacturer of tank nuclear power plants confirms this information, noting that now they will definitely make America stronger.
For reference: in connection with the use of the latest technologies, the tank Abrams-NF has two towers. In one of them, there is a group of researchers from the Idaho Experimental Laboratory who are engaged in the timely removal of excess water and preventive dismantling with the keys on Westinghouse's 18 fuel assemblies in the event of approaching an ATGM missile tank.
From an interview with the mechanic "Abrams-NF", Doctor of Technical Sciences, the author of the monograph "Home Recipes for Nuclear Synthesis", Corporal Matthew Isy:
Sorry, I can not speak for a long time. Installation went to a given power. We plan for lunch to get to Estonia by our own.
"Military Review" congratulates readers on April 1!