The Russian Ministry of Agriculture intends to take an important step in terms of food security and health preservation. This is a decision to introduce quotas for the supply of palm oil in Russia. This decision is made due to the fact that in recent years, the volume of deliveries of this product has reached almost 1 million tons per year.
So, in 2016-2017, palm oil was imported to Russia 3,5 times more than fresh milk and cream, and almost 8 times more than butter.
About how palm oil is harmful to human health, scientists are actively disputing. However, the question is connected not only with questions about health, but also with unfair competition. More and more manufacturers do not shun to give products made on the basis of palm oil for dairy products of animal origin only. This factor is ensured by the relative cheapness of palm oil. In 2017, the cost of imported raw materials averaged 40 rubles per kilogram.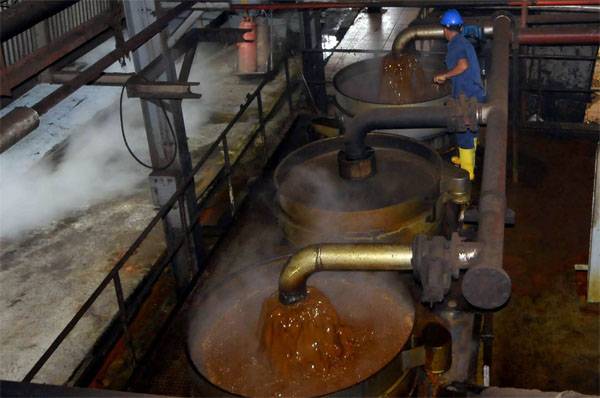 More than 83% of all volumes of palm oil in Russia are Indonesian. About 9% - Malaysian.
Deputy Minister of Agriculture of the Russian Federation Yevgeny Nepoklonov recently said that measures are being taken to introduce quotas for the import of palm oil to the entire territory of the Eurasian Economic Union. According to him, the discussion is going on with colleagues from other EAEU countries so that the following does not work out: Russia will introduce quotas, and other countries will increase the import of palm oil at times, and then it will go to the Russian market duty-free.
Yevgeny Nepoklonov noted that there is no question of a total ban on the importation of palm oil. We are talking about market regulation for the rational use of this raw material in the food industry.
The Ministry of Agriculture notes that such a measure will help support the domestic producer, who creates a truly high-quality product.