The International Monetary Fund insists on the need to revise gas prices for the population of Ukraine, said the IMF Resident Representative in Ukraine, Jost Lyungman, on Friday.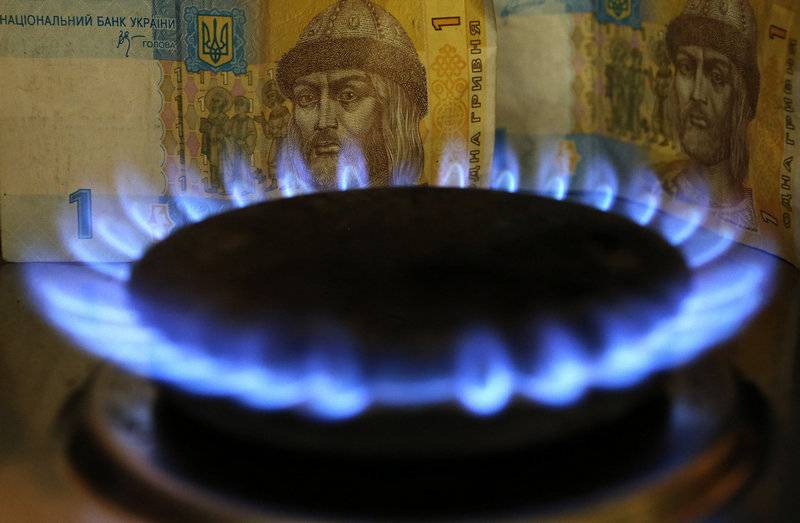 Raising gas prices for the population is one of the requirements of the IMF for continued cooperation with Kiev. Earlier, Ukrainian Prime Minister Vladimir Groysman said that in the current heating season gas prices for the population will not grow. At the same time, according to him, the government is preparing a new gas price formula for the population, which can be approved from the next heating season.
We consider it important to form gas prices, including for households, based on market principles and based on the reforms carried out in 2016 year, which can be attributed to Ukraine's most significant reformist achievements in recent years.
- noted Lyngman.
Since 2016, gas prices for the population have been tied to the market value of imported fuel. In this regard, the next increase in prices was expected for the population in the current heating season. However, the government has assured that gas prices will remain at the same level. To this end, the Cabinet proposed a new version of the changes in the principle of determining the price of import parity, but the IMF opposed. According to media reports, this is what prevents the decision to allocate the next tranche from the fund.
The four-year IMF assistance program using the Extended Financing Facility (EFF) provides for the allocation of a billion dollars to 17,5 Ukraine. In March, the first tranche of five billion dollars was transferred to 2015 of the year; in August of the same year, the second tranche of 1,7 billion. In 2016 and 2017, Ukraine received one tranche of one billion dollars each. The Ukrainian authorities expected to receive the fifth tranche from the IMF by the end of 2017, but it has not yet been allocated. Now Kiev is counting on receiving a tranche this year, and representatives of the authorities call different dates. In particular, the Prime Minister of Ukraine Groysman spoke about the first half of the year, RIA reports
News